Bridging Dance and Health in Brazil V – Towards a Brazilian framework for dancers' health and wellbeing
Author: Clara Fischer Gam 
Welcome to the last installation of the series about the opportunities and challenges of Dance and Health in Brazil! Since January, we have been delving into the Brazilian dance sector through the eyes of our local IADMS members. Along this post series, we have been exploring information accessibility issues and public policies impasses, meeting inspiring initiatives, and familiarizing with the dance career pathways in the country. Today, as we get to the end of a journey, another one begins: this time towards a Brazilian framework for dancers' health and wellbeing.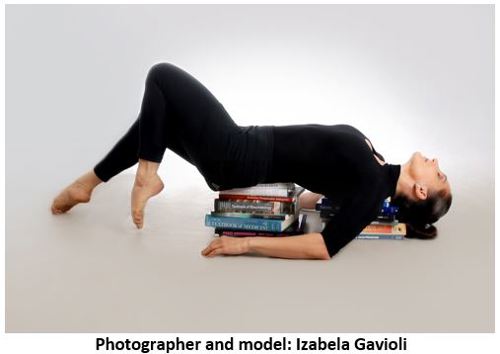 "Dance sector's problems are still of a very elementary level", states IADMS member Dr. Adriano Bittar. As we investigated in the 4th installation, Brazilian dancers' every-day challenges concern employability, low remuneration rates, and lack of recognition in the field. Besides regulations for professional careers, educational development and retirement planning in dance are still proceeding towards approval, mentioned in a previous post. "There are so many unmet needs that inquiry on dancers' health was left out", says Dr. Bittar. 
Over the years, we have been observing that there are changes taking place, however there is still a long way to go. "In Brazil, dancers are overexposed to health risks during their careers. There is a considerable disparity between the knowledge produced internationally in dancers' health and the present scenario", points out rheumatologist Dr. Izabela Gavioli, another IADMS member. Whilst discussions about dance and health are in an early stage, raising awareness of such topics could be in itself a strategy to empower the community, promote the sector, speed up the development of public policies and achieve professional recognition. At the moment, both the dance sector and the broader community are still in the process of understanding the potentials of the dance profession, questioning the nature of the occupation and the further application of dance. 
Embedded in this context, there is an emerging movement for putting dance medicine and science into practice. Across the country, there are people taking action to bridge that gap. As we have previously explored in depth, there is a growing number of initiatives for dance and health in Brazil. Being part of this community of dancers, researchers and educators that are fostering an emerging field, my peers and I have all been individually working to understand: What does Dance Medicine and Science looks like from a Brazilian perspective? How does it apply to the Brazilian context?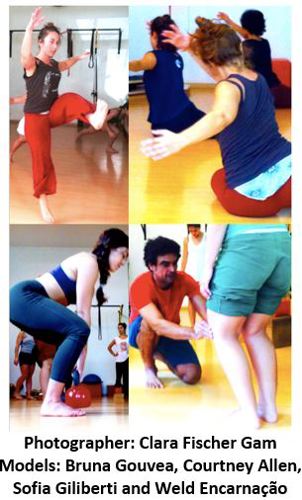 Since I founded "Dance Science Brasil", a group on Facebook to connect IADMS members in Brazil, firstly located through IADMS members directory, and other professionals interested in this area of knowledge, a lively space has been opened up for change-makers and leaders of the field to communicate and take this shared inquiry forward. 
In a few months, the opportunities for sharing and integration to occur will be expanded due to another initiative, proposed by IADMS members Dr. Adriano Bittar from Brazil and Dr. Matthew Wyon from the UK. The project will establish a collaboration network for dance medicine and science between Brazil and the UK, representing a giant leap for the field in my country. As this innovative partnership unfolds, members of IADMS from both nations are getting together in two research workshops to strengthen the bonds and facilitate exchange. 
Having arrived back in Brazil less than a year ago, it is very exciting to be in the source of an emerging field in this country. Specially, to have the opportunity to share it with you through this post series! It was a pleasure to bring to you an overview of the challenges and opportunities for dance and health down the Tropics, and with your help I really hope we can keep nourishing this field together! 
The Brazilian members of IADMS are:
- Adriano J. Bittar Sr
- Aline N. Haas
- Bárbara P. Marques
- Clara Fischer Gam
- Claudia Daronch
- Daisy M. Machado
- Flora M. Pitta
- Izabela L. Gavioli
- Kaanda N. Gontijo
- Marcia Leite
- Mariana G. Bahlis
Join us on the Facebook group "Dance Science Brasil"!
Clara Fischer Gam, MS
"Dance Science Brasil" Group Admin
MSc Dance Science | BEd Dance Education | Pilates Instructor
Rio de Janeiro – Brazil
clara.figa@gmail.com
www.clarafischergam.com
www.gestoslivres.com 
Integrando Dança e Saúde no Brasil, Parte V: por uma perspectiva brasileira para a saúde e bem-estar do bailarino 
Bem-vindo à última postagem da série sobre as oportunidades e desafios de Dança e saúde no Brasil! Desde Janeiro de 2016, estamos investigando o setor da Dança no país, através da perspectiva dos nossos membros locais da IADMS. Ao longo desta série de postagens, viemos explorando questões relativas à acessibilidade de informação e políticas públicas, conhecendo iniciativas inspiradoras, e nos aproximando dos desafios da carreira de bailarino no Brasil. Hoje, ao passo que alcançamos o fim dessa jornada, uma outra se inicia: dessa vez em busca de uma perspectiva brasileira para a saúde e bem-estar do bailarino. 
"As dificuldades do setor da Dança ainda são de um nível bastante elementar...", afirma o membro da IADMS Dr. Adriano Bittar. Como nós investigamos na quarta postagem dessa série, os desafios diários dos bailarinos brasileiros incluem empregabilidade, baixa remuneração e falta de reconhecimento no campo. A regulamentação da carreira profissional, além de outras questões quanto ao desenvolvimento educacional e o planejamento da aposentadoria na Dança, ainda estão sendo discutidas ou em processo de aprovação legal, como mencionado em uma postagem anterior. "Há tantas necessidades não atendidas que a discussão sobre a saúde dos bailarinos foi deixado de fora.", diz o Dr. Bittar. 
Ao passar dos anos, têm ocorrido mudanças nesse sentido. No entanto, existe um longo caminho pela frente: "No Brasil, bailarinos estão sendo super expostos a riscos de saúde durante suas carreiras. Existe uma disparidade considerável entre o conhecimento produzido internacionalmente em saúde na Dança e o cenário atual no país.", destaca a Reumatologista Dra. Izabela Gavioli, outro membro da IADMS. Enquanto as discussões sobre Dança e saúde encontram-se em um estágio inicial, a conscientização de tais temas poderia ser em si mesma uma estratégia para empoderar a comunidade, promover o setor, acelerar o desenvolvimento de políticas públicas e alcançar o reconhecimento profissional. No momento, tanto no setor da Dança, como em outras camadas da sociedade brasileira, parece haver um interesse nas potencialidades da Dança, no sentido de explorar a natureza da profissão e sua possível aplicabilidade em outras áreas do conhecimento.  
Neste contexto, há um movimento crescente para levar a Medicina e Ciência da Dança para a prática. Em diferentes regiões do país, algumas pessoas têm trabalhado para dar conta dessa lacuna. Como já descrito em profundidade em um texto anterior, um número crescente de iniciativas tem sido criada pela Dança e saúde no Brasil. Como parte dessa comunidade de bailarinos, pesquisadores e educadores que estão promovendo um campo emergente, eu e meus colegas temos trabalhado individualmente para entender: quais são as particularidades da Medicina e Ciência da Dança na perspectiva brasileira? como este campo de estudo aplica-se ao contexto deste país? 
Desde que fundei o "Dance Science Brasil", um grupo no Facebook criado para conectar os membros brasileiros da IADMS (localizados através do diretório dessa associação), além de outros profissionais interessados ​​e atuantes nessa área de conhecimento no país, surgiu um espaço dedicado à comunicação e partilha para facilitar que agentes e líderes do campo pudessem levar esses questionamentos compartilhados adiante. 
Muito em breve, as oportunidades para a integração do campo serão ampliadas devido a uma outra iniciativa, proposta por dois membros da IADMS: Dr. Adriano Bittar, do Brasil, e Dr. Matthew Wyon, do Reino Unido. O projeto pensado por eles vai estabelecer uma rede de colaboração para a Medicina e Ciência da Dança entre Brasil e Reino Unido, representando um salto gigante para esse campo de conhecimento no país. Ao passo que essa parceria inovadora desenvolve-se, membros da IADMS de ambas as nações irão reunir-e inicialmente em dois workshops de pesquisa para fortalecer os vínculos e facilitar o intercâmbio. 
Tendo retornado ao Brasil menos de um ano atrás, posso afirmar que tem sido fascinante participar do desenvolvimento de um campo em ascenção neste país. E ainda mais especial foi ter tido a oportunidade de compartilhar algumas impressões com você através desta série de postagens! Foi realmente um prazer ter podido apresentar uma visão geral dos desafios e oportunidades de Dança e saúde nos trópicos, e com a sua ajuda eu espero que possamos continuar nutrindo este campo juntos! 
- Junte-se a nós no Grupo "Dance Science Brasil"!
- São membros brasileiros da IADMS:
Adriano J. Bittar
Aline N. Haas
Bárbara P. Marques
Clara Fischer Gam
Cláudia Daronch
Daisy M. Machado
Flora M. Pitta
Izabela L. Gavioli
Kaanda N. Gontijo
Marcia Leite
Mariana G. Bahlis
Clara Fischer Gam, Mestre Ciência da Dança
Licenciada em Dança
Administradora do grupo Dance Science Brasil
Co-fundadora do Corpos Aptos, Gestos Livres
Rio de Janeiro – Brazil
clara.figa@gmail.com
www.clarafischergam.com