Introducing the 2020 iConference Student Research Award Recipients (Part 1)
The IADMS Research Committee is proud to congratulate the six awardees of the Student Research Award! Student research abstracts for the IADMS iConference 2020 were blind reviewed by the Research Committee, evaluating multiple criteria, from methodological merit to originality. The six awardees have demonstrated outstanding and promising work, and we celebrate them for their accomplishments!
The IADMS Student Committee is also excited to congratulate the six recipients of the 2020 Student Research Award! Each year, this award highlights some of the excellent work carried out by our student members. Not only does this award encourage students to conduct research and submit their work to IADMS, but it also provides an opportunity to show our membership the capabilities of our students. We are also grateful to our IADMS supporters for making a monetary stipend possible, as finances are often a barrier for students presenting research and attending conferences. We look forward to learning more about this year's winners. Across two blog posts we will be introducing the awardees.
Make sure you check out Part 2 to see the next three awardees.
Jillian Ball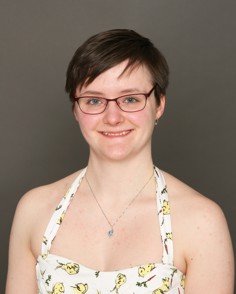 The primary aim of this study was to explore what dance teachers in Alberta, Canada, knew about dance injuries, their beliefs regarding safe dance practices and the related behaviors implemented in their classes. We found that dance teachers were aware of many dance injury risk factors and the nature of dance-related injuries and were confident in their skills to implement injury prevention practices such as warm-ups, cool-downs, fitness training, and environmental checks. However, dance teachers reported a lack of knowledge and/or training as one of the greatest barriers to implementing safe dance practices, along with a lack of time and lack of student interest. Teachers also reported improved teacher knowledge or training, increased support from the studio, and more time as the three greatest facilitators to implementing safe dance practices into the studio. Cooling down dancers and discussing nutrition were the two safe dance practice behaviors implemented least often by dance teachers.
I want to say thank you to IADMS and the international dance community for their support of student research and the financial support that contributed to this award. I am truly honored. It means a great deal to me that the international dance community will be able to benefit from this research and continue the discussion of the role of dance teachers in safe dance practices. This award will help facilitate my continued education into safe dance practices, dance injury prevention and holistic dancer health.
Matt Lamarque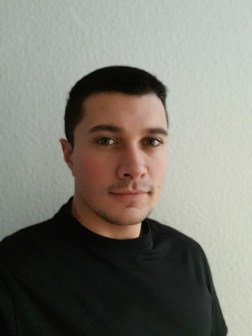 It has been understood that pre-professional ballet dancers are subjected to high levels of training workload, which could explain the high prevalence of overuse injuries observed within this population. Research suggests by monitoring training loads, we can prevent fatigue caused by non-functional overreaching or overtraining. Since fatigue increases the likelihood of a dancer becoming injured, monitoring fatigue in dancers could prevent overuse injuries occurring. The aim of this research was to identify whether an association existed between neuromuscular or perceptual fatigue and changes in classical ballet training workload within adolescent ballet dancers in full-time training. Neuromuscular fatigue was measured during a vertical jump, perceptual fatigue was measured through a subjective wellbeing questionnaire and training load was calculated using the session rating of perceived exertion method. This research identified that there was a significant relationship between neuromuscular fatigue and changes in weekly training load, highlighting four significant jump-related variables; vertical jump height, peak power, peak power relative to bodyweight and peak take-off force relative to bodyweight were all sensitive to fatigue. This research also found that no relationship existed between perceived fatigue or muscle soreness and changes in weekly training loads within this population. Receiving this award was a lovely surprise.
I am grateful for the opportunity to share my work at IADMS, and I am proud to have represented The Royal Ballet School. I am appreciative of the support received from The Royal Ballet School and St Mary's University, Twickenham during my Masters, which this investigation formed a part of. Receiving this award will help me be able to continue to contribute to the Dance Medicine & Science community and knowledge base by disseminating information and further investigating this relatively novel research area.
Leonor Castro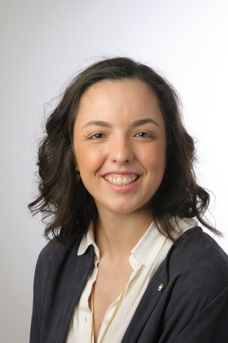 My research is focused on assessing the effects of transcranial direct current stimulation (tDCS) combined with Motor Imagery (MI) on motor performance of both expert dancers and novices. The present study is the first phase of the complete investigation, and it aims to identify the cerebral structures implicated in visual imagery and kinesthetic motor imagery, and to assess whether motor imagery and passive observation recruit comparable or distinct neural networks. It is known that MI, observation and execution activate comparable neural networks, yet the pattern of activation of visual imagery (VI) and kinesthetic imagery (KI) specific to dance movement sequences is still unknown. In the experimental pilot study, we compared data from an expert dancer and a novice, and found a different pattern of activation within the Action Observation Network between the two subjects. These preliminary results show that the expert's brain activates motor skilled areas that are absent in the novice's brain. We are currently analyzing the complete sample data from this study, and I hope that later this year we will be able to present the results of this study.
I am very honored to receive the Student Research Award, as it will allow me to move forward with the next steps of my research more quickly. I will use this award to help fund my research; it will allow me to begin the second phase of my study, which I hope I will be able to present at IADMS' next conference. I believe that this Award will aid, even if indirectly, the scientific community to expand its knowledge about the ways in which a dancer's brain functions, and I hope that going forward this knowledge will be used to help both dancers and Others. Thank you very much to everyone in IADMS for this incredible award!
Keep an eye out for our next blog post where we will introduce the last three awardees of the Student Research Award 2020.