Dance Educators Award 2021 - Nominees and Nominators Part 1
The past year and a half has been challenging for dance educators across the world. Over the course of two academic years, dance education has moved from in person, to online, to blended learning, and for some countries, back to the dance studio. Dance educators have had to adapt, learn new skills and find creative and innovative ways to move and connect with students through different mediums, with some wonderful results.
We are therefore delighted to celebrate dance educators across the world with the announcement of the nominees for the 2021 Dance Educators Award. 
N.B Nominees are listed in no particular order;
Angela Pickard, University of Canterbury Christchurch, UK - Nominated by Dr. Wendy Timmons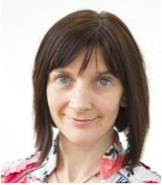 Angela Pickard is the first Professor of Dance Education in the UK and over the course of her career to date has integrated principles of dance science and research in the studio, lab and classroom, with her work on embodiment impacting on dance pedagogies within ballet and contemporary dance schools.  She specializes in qualitative research and analysis, particularly interviews, with over 50 publications and presentations at national and international conferences. 
David Leventhal, Director of Dance for PD (Parkinson's Disease), The Mark Morris Dance Group, New York, NY, USA - Nominated by Clare Guss-West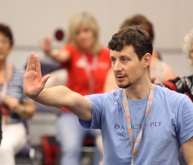 David Leventhal is a teaching artist who has developed a methodology for dance practice for those living with Parkinson's, with a strong rhythmic and artistic approach to teaching. David's twenty years of experience in this area is underpinned by research and choreographic rigour tries to exemplify ways dance itself can be therapeutic without being framed as therapy.
Lucie Clements, Principal - thedancepsychologist.com - Nominated by Lauren Attree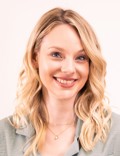 Lucie Clements is a freelance dance psychologist, having previously worked as an academic psychologist. Lucie now works with dancers in the UK and internationally across different genres including Irish dance, Musical theatre, Ballet and Hip hop. Within her work, Lucie draws from acceptance and commitment therapy, making space for any idea or thought, and works to change views over time.
Lisa Howell, Author of Ballet Blog, DPT, Australia - Nominated by Kaitlin Hague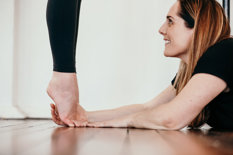 Lisa Howell initially trained and worked as a physiotherapist and now focuses on training dance teachers and therapists. Over the last 15 years Lisa has focused on translating dance science principles into effective training programs for both recreational and professional level dancers. During this time Lisa has also utilized technology and free online resources to break down barriers to information.
Edel Quin, Programme Leader BSc and MSci Dance Science, Senior Lecturer Dance, Admissions Tutor for Dance Science, University of Chichester, UK - Nominated by Margaret Ann Wilson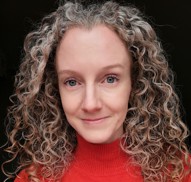 Edel Quin teaches on dance and dance science programmes with modules ranging from experiential anatomy to applied dance biomechanics, from dance-specific fitness to psychology for enhanced performance. She is passionate about sharing dance science knowledge with others through these programmes. Edel is also an active researcher, recently collaborating with a professional dance company monitoring the live heart rate responses of all dancers during their performances. 
Carolyn Carattini, Principal at propsforballet.com - Professional Ballet Training with Psychological Skills - Nominated by Claudine Anderson and Janet Karin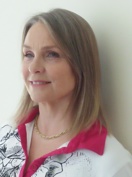 Carolyn Carratini is passionate about ballet and within her teaching she provides students with experiences to help develop psychological and life skills. Students grow through opportunities to self-assess, discover individual preferences, compare and contrast ideas, and experiment through dance. Carolyn developed this work through her PhD and is keen to see a method of training that integrates psychological skills so students emerge as experts on who they are as artists, leaders, and citizens.
Karen Clippinger, Professor Emerita California State University, Long Beach.  Nominated by Kathryn "Kitty" Daniels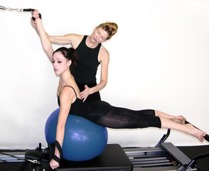 Karen Clippinger is a kinesiologist and dance educator with over 30 years of experience. Her academic teaching included courses such as Body Placement for the Dancer, Functional Anatomy for the Dancer, Dance Science as Related to Teaching Technique, Pilates I and II, and Prevention and Care of Dance Injuries. Karen developed the successful "Option in Dance Science" at California State University Long Beach and a residence for the Dance Science Program at Texas A&M University.
Trish Melton, Director of Kerry Tap Ensemble & Cantarina Dance Studio, Shantalliv, Castlegregory, Co. Kerry, IRELAND  - Nominated by Niamh Foley and Aisling Sharkey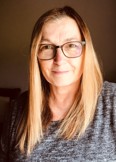 Trish Melton is a scholar and educator currently completing a PhD in Dance Education. Her pedagogical methodology drives her overall approach to dance education: consider the individual learner, their safety in dance practice, the development of their creativity and their motivation for dance. Trish's approach to teaching technique is underpinned by biomechanical knowledge so that students embody a movement whilst understanding where the movement starts and how it is controlled.
Jennifer Morley, Associate Teaching Professor and the Somatics coordinator in the Drexel University Dance Program - Nominated by Susan Haines, Hannah Andersen, Megan Brunsvold-Mercedes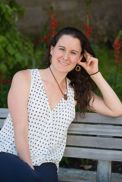 Jennifer Morley is Associate Teaching Professor and somatics coordinator in the dance program at Drexel University and the Director of the Drexel Pilates studio and teacher training program. In these roles Jennifer facilitates embodiment of both existing and emerging movement practices through an exploration of the values and cultural frameworks from which these practices emerge. She developed the somatics minor which utilizes dance science concepts as one fundamental method of supporting connection, perception, empowerment, and function.
Read part 2 to meet the final 8 nominees!