Introducing Invited Speakers for our 32nd Annual Conference, Limerick, Ireland - Part 1, Medical & Dance for Health SIG Presentation
We are pleased to introduce Christina Soriano BA, MFA, Daisy Bremmer MA, Clare Guss-West, BHum MA and Jo-Anne La Flèche MA who will be presenting: 'Mindfulness and Attentional Focus as Diagnostic and Performance Enhancement Tools'. This is presented in collaboration between the IADMS Dance for Health and Medical Committees as part of our Specialist Interest Groups (SIG) programming.
In this groundbreaking, cross-disciplinary session, the presenters explore how attention, breath, cognition and emotion intersect and interact to impact physical movement outcomes. 
From the multidisciplinary perspectives of mindfulness, attentional focus, performance psychology, somatic practice and improvisation, the presenters share alternative diagnostic pathways used to identify a series of common postural and motor skills challenges. 
They present tools from their respective disciplines that can be used holistically to diagnose and relieve movement restrictions, support asymmetries and address attentional focus deficits or hyperactivity. They propose solutions from a global body-mind perspective to enhance movement outcomes and promote more supportive mind-body patterning. 
Full bios for all speakers can be found below: 
Christina Soriano, BA MFA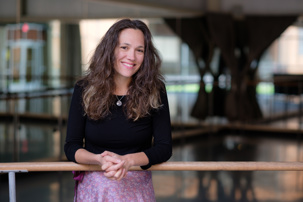 Christina Soriano is an Associate Professor of Dance and the Vice Provost for the Arts and Interdisciplinary Initiatives at Wake Forest University. In addition to her choreographic work, Christina's research looks at the intersections of dance and neuroscience. With her neuroscience collaborator Dr. Christina Hugenschmidt, the Christinas have received two RO1 grants from the NIH to measure the ways an improvisational dance curriculum can help the quality of life, cognition, balance and mobility of older adults living with neurodegenerative diseases like Parkinson's and Alzheimer's.
Daisy Bremmer, MA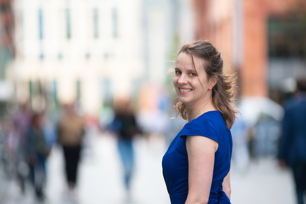 A lifelong interest in dance and the connection we have to our bodies, led Daisy Bremmer (she/her) to her Masters Degree in Dance/Movement Therapy. After a valuable experience working as a Dance/Movement Therapist with psychiatric patients, she trained to be a certified coach and currently works in a corporate setting. Here, she offers somatic coaching, and as a Learning & Leadership Development Professional strives to bring more embodiment, mental health awareness, and courageous vulnerability to current and future leaders. In addition to her corporate work, she has a private coaching practice.
Clare Guss-West, BHum MA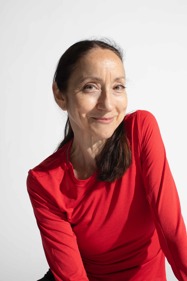 Former professional dancer, choreographer, holistic health practitioner and author specializing in mindful attentional focus and dance.  
Clare's work translates high-performance attentional focus research for application in professional dance and dance-based health. She provides dancers, teachers and coaches with mindful tools to optimize cueing and feedback and enhance performer attention, energy and effort in performance. She delivers this work for The Royal Ballet, Houston Ballet, Finnish National Ballet, Ballet de L'Opèra du Rhin and Opèra de Paris-Opèra Université.  
She teaches an attentional focus- based approach for dance-based health applications with all publics, for the MAS Dance Science, Institute of Sports Science, Bern University, Switzerland and leads the University Diploma in 'Dance, Health & Aging' for the University Côte d'Azur, France.   
Chair of IADMS Dance for Health committee and Co-Director of the Dance & Creative Wellness' Foundation, she advocates internationally for dance as an innovative healthcare practice. www.attentionfocusindance.com
Jo-Anne La Flèche, MA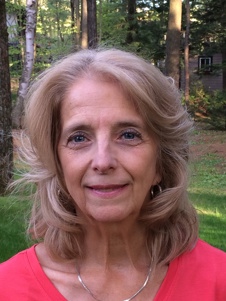 Jo-Anne La Flèche is a clinical and performance psychologist, with an MA in Dance and graduate studies in Somatics. Apart from her clinical practice, she gives dance-therapy workshops on self-esteem and embodiment to non-dancers of all ages.  She works as resident psychologist at L'École Supérieure de Ballet du Québec, a pre professional dance school in Montréal: she teaches performance psychology to students and psycho-pedagogy to dance educators, and provides counseling to students in need. She gives workshops and lectures on dance psychology to various members of the dance community: PAMA, IADMS, RAD, CCDT/ Sundance, Dance Bridge Project, Point Park University Dance Department, TEADE Conference. She has written several articles and informational papers on dancer mental health issues. She is a psychology consultant for Dance Magazine and Dance Teacher Magazine.  
Ms. La Flèche is a member of the Performing Arts Medicine Association (PAMA) and the International Association for Dance Medicine and Science (IADMS). She takes part in the following working groups devoted to dancer health: Dance/USA Task Force on Dancer Health; Personal Safety in Dance International Working Group (PSD); and IADMS Task Force on Mental Health. She is Co-President of Healthy Dancer Canada (2021-2022).
'Mindful movement as a diagnostic tool' will be at 2:00-3:45pm (GMT+1) Sunday, October 30, 2022 Irish World Academy, Theatre 1 - not to be missed! 
Check back for more invited speakers' blogs coming soon!