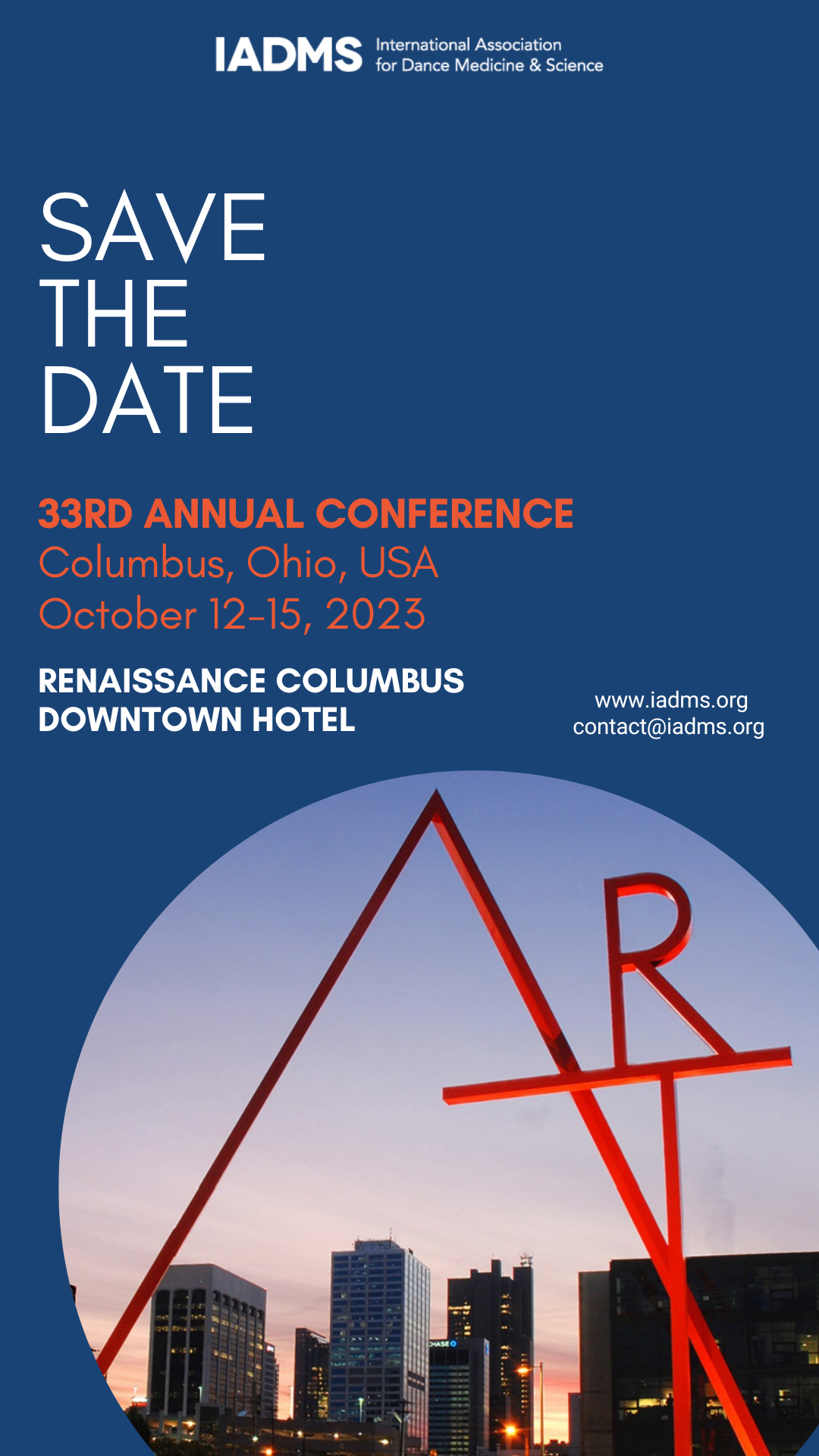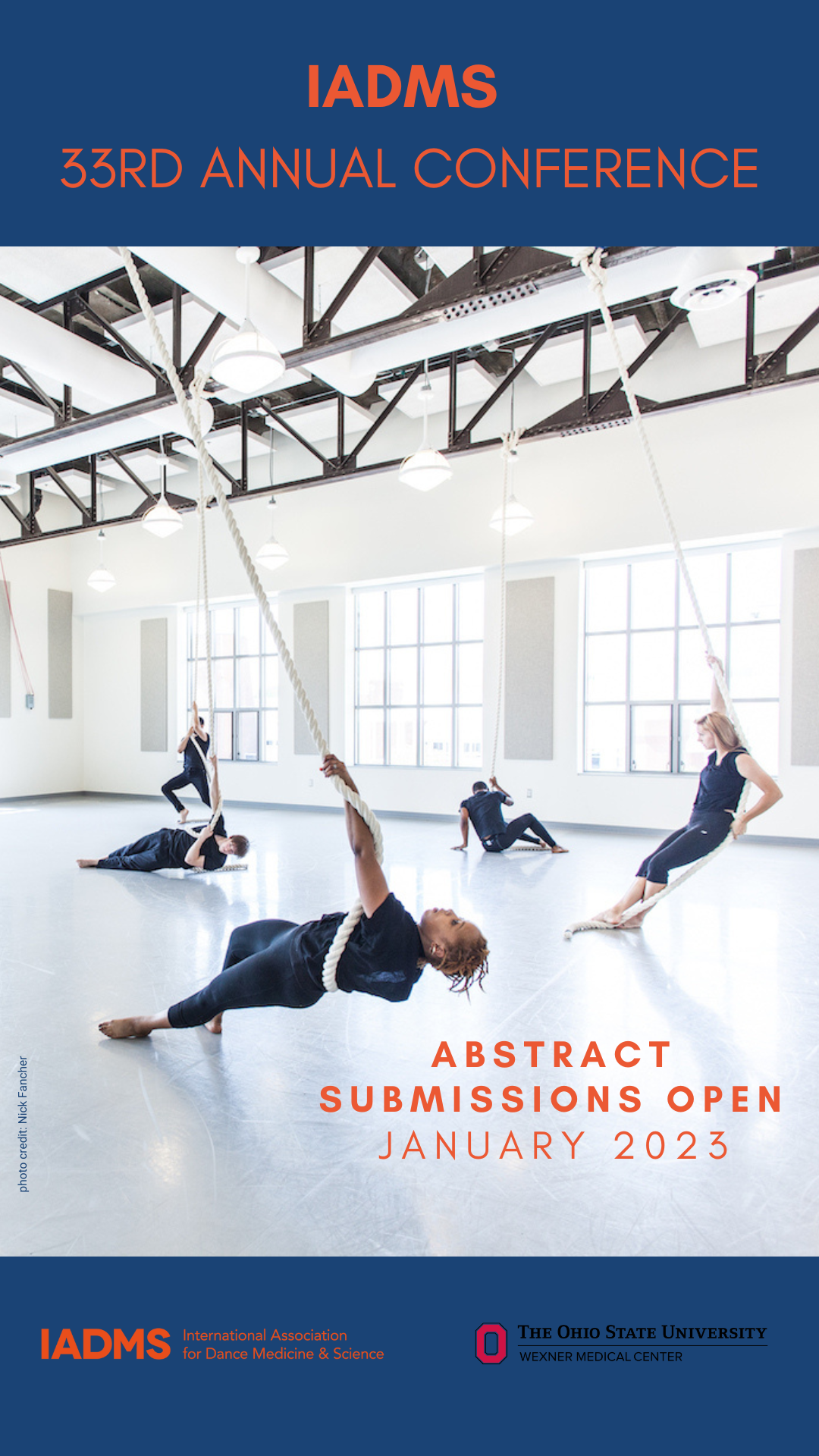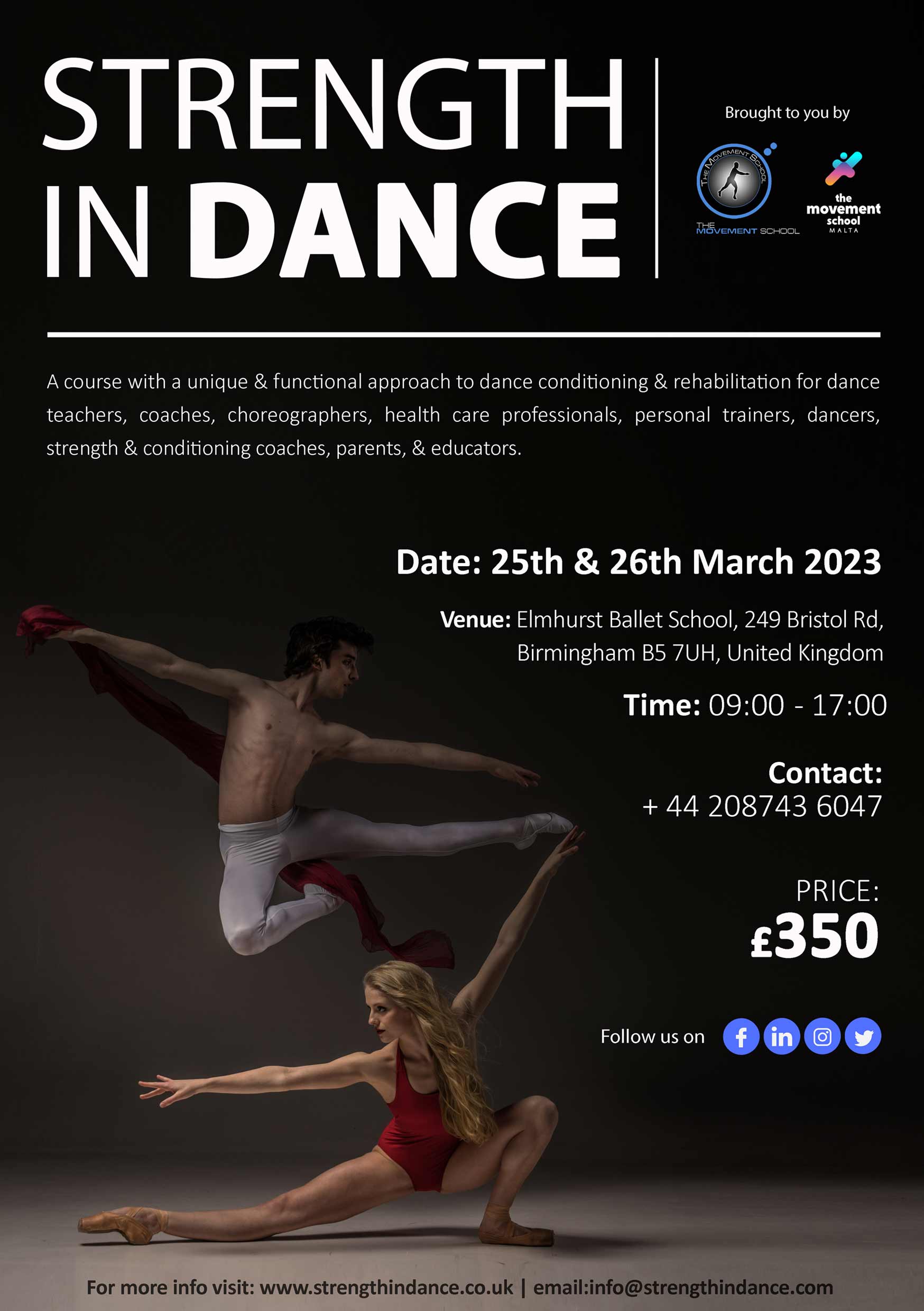 MARCH   |   2023

March 15, 2023   |   

POINTE SAFE CERTIFICATION COURSE
Pointe Safe Certification Course
10% off for IADMS Members!
We are so excited to offer IADMS members a discount on our upcoming Pointe Safe Certification, and registration is limited to ballet teachers. This course structure works well for teachers who are actively teaching pre-pointe or early pointe students. 
Our next Pointe Safe Certification course for ballet teachers will be held in March 2023 at 9am PST. All courses will be held in English. 
Pointe Safe is a convenient and rigorous 8 week live-online course meeting on Wednesdays at 9am PST, beginning March 15th. Teachers should allow one hour and 15 minutes for each of the online sessions. The material is dense but absorbable, and we strongly recommend re-watching the recording of the class in addition to attending live. Each week includes active assignments for the ballet class and teachers will be expected to post videos and thoughts related to their work in our teacher's forum for discussion. Week 8 is dedicated to one-on-one exit interviews with Kendall Alway, DPT, founder of Pointe Safe, and the instructor during the course. 
Course alumni will have lifelong access to the alumni forum, use of the Pointe Safe marketing materials and be listed on our website. 
$610 is the full price for the course and IADMS members will receive a 10% discount bringing the course to $549. This discount will be applicable for this Spring's offering of Pointe Safe only. Members will need to list their IADMS member email in their intake form to secure the discount.
Link to registration for our Pointe Safe Spring session: https://sfperformingartspt.janeapp.com/#/staff_member/1/treatment/32
More information about the course is available on our website: www.pointesafe.com and our Instagram account @pointesafe
March 25, 2023   |   

STUDENT NETWORKING EVENT
Join the IADMS student committee for a remote networking event. This event is open to all members and will be focused on dance for health. Learn from a panel of diverse professionals and take advantage of the opportunity to hear from and connect with experienced professionals within the field of dance medicine and science. 
March 25 - 26, 2023  |  THE MOVEMENT SCHOOL
Strength in Dance Introduction
Elmhurst Ballet School 249 Bristol Rd, Birmingham B5 7UH, United Kingdom


The Movement School acknowledges dancers as elite athletes and understands the various physical demands across all genres of the performing arts. This course will take you through a unique and functional approach to Dance Conditioning and Rehabilitation and will focus on re-educating movement patterns interrupted after injury and surgery and developing Dance Performance. You will learn a series of functional techniques that you can immediately use in your practice or lessons.

This movement re-patterning methodology has been developed to educate the neuromuscular and proprioceptive systems, not only on how to move, but how fast to move thereby enhancing movement efficiency, movement performance and injury prevention.

First, you will learn how to analyze movement patterns using the DMS Functional Movement Analysis. This will teach you how to spot uncontrolled, inefficient and compensatory movement.

You will then learn a series of techniques and exercises that are designed to develop motor control and improve overall functional movement. The movements are progressive from simple-to-advanced patterns and from low-level-to-high-level. You will learn and experience basic movement re-education to functional neuromuscular stimulation, to dynamic movement development.

Email info@strengthindance.com for a special 15% discount for IADMS members only. 
£350
MAY   |   2023

May 13th - 14th, 2023   | 

 UNIVERSITY OF WOLVERHAMPTON
8th Annual Dance Medicine and Research Symposium 
Walsall Campus, University of Wolverhampton, WS1 3BD
CALL FOR ABSTRACTS 
This is a call for abstracts for the 8th 2 day Dance Medicine and Research Symposium focused on current research themes and future collaborations in dance medicine and science. It will give attendees and opportunity to hear about contemporary practice and projects with opportunities to network and develop future partnerships. This year we will aim to have a hybrid conference with - in person and online presentations and attendance. 
If you would like to attend, have research you would like to share or would like further information please contact Professor Matthew Wyon at m.wyon@wlv.ac.uk
Fees: £30/day or £55 for two days. 
OCTOBER   |   2023

October 12 - 15, 2023   | 

 IADMS EVENT
IADMS 33rd Annual Conference
COLUMBUS, OHIO
The IADMS 33rd Annual Conference will be held at the Renaissance Columbus Downtown Hotel, 50 North Third Street, Columbus, Ohio, USA. This 4-day event will include the most up-to-date clinical and scientific research on dance medicine and science. Sign up for our mailing list to ensure you receive up-to-date information as it is released. 
Mark Your Calendars! Call for Abstracts Opens January 15, 2023 / Registration Opens June 15, 2023!
Read the updated submission guidelines here before you submit your abstract!
Questions? Email conferences@iadms.org 
VIRTUAL / ON-DEMAND

ONLINE COURSES 
(I)For Students (II)For Professionals (III)For Working Parents (coming soon)
Presented by Imogen Aujla, Dance in Mind offers online psychology courses for dance professionals and students to help deal with stress, create a better work-life balance, and cultivate optimism. Drawing on CBT and coaching techniques, the courses are a mix of webinar-style video tutorials and worksheets to help you put what you're learning into practice. Create positive change and enhance your wellbeing in just a few weeks - each course works brilliantly as a stand-alone but were designed to be taken together, and as a special introductory offer, you can buy all 3 courses for just £50.
ONLINE COURSES 
Presented by Nicky Keay BA, MA(Cantab), MB BChir, MRCP, these online courses provide dancers, teachers, and parents with the latest professional-level training and medical performance strategies on how young female dancers can reach their full potential in dance. The aim is for every dancer to achieve her personal best in a healthy and sustainable fashion. The online course also has a quiz and links to further resources.
Two courses are available:
Training as a High Performing Female Dancer - Team offers the course for a group of dancers, teachers or parents. US$199
Training as a High Performing Female Dancer offers the course for an individual dancer. US$59
These courses are offered through Sports Ready Academy and are endorsed by the British Association of Sports and Exercise Medicine.