OUR WORK
TEAMING UP WITH LOCAL LEADERS
IADMS's mission is to enhance health, well-being, training, and performance in dance by cultivating medical, scientific, and educational excellence.
At IADMS, our work is focused on meeting the medical, training, and performance needs of the dance community. Together, with dedicated active leaders in dance medicine and science, and local partner organizations, our programs are making dancers and performers across the globe safer and healthier. We offer a wide collection of public and members-only resources and publications that are guided by research and clinical findings in the field. We invite you to explore all we offer and to join us in our mission to improve dancer health and the use of dance to improve health outcomes.
OUR HISTORY
IADMS was officially formed in 1990, led by Allan Ryan, MD, and Justin Howse, MD, with the goal to enhance the health, well-being, training, and performance of dancers by cultivating medical, scientific, and educational excellence while promoting an active network of communication between dance and medicine. IADMS began as a direct result of the National Dance Association's Committee on Dance Science and Medicine, which was initiated by Dr. Ryan, and included other notable individuals, including Jan Dunn, MS, Martha Myers, MA, Janice Plastino, PhD, Ruth Solomon, Emeritus, and Robert Stephens, DO.
In 1996, IADMS was registered as a 501(c)(3) nonprofit organization, organized under the United States of America. As a 501(c)(3), IADMS does not participate in any political activities and directly prohibits its members from participating in such activities within the discussion sections of this website. All donations to IADMS are 100% tax-deductible.
OUR TEAM
OF EXTRAORDINARY AND DEDICATED INDIVIDUALS
IADMS is supported by a diverse and international group of leaders and individuals actively connected with the healthcare, research, education, administration, and supervision of dancers.
BOARD OF DIRECTORS
IADMS board members are elected by its membership to represent the constituency and provide guidance and expertise to advance the organization's mission.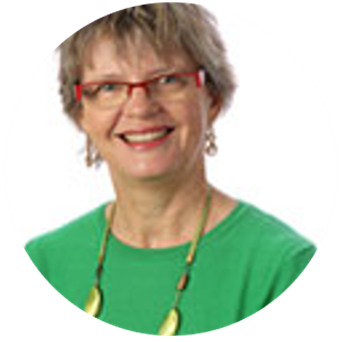 Director-at-Large (Professional Member)
Claire Hiller is a Senior Research Fellow at the University of Sydney, Australia. Her areas of interest are dancer health, dance for health, and musculoskeletal health with a focus on ankle injury. She is passionate about fostering collaborations in the dance field to further evidence-based practice for dancer health, the use of dance for health, and indigenous dance forms. She has been a practicing physiotherapist for over 30 years with a focus on the adolescent dancer. Along with her research, this has led to many national and international talks to students, faculty, and clinical groups.
She has been a member of IADMS for many decades and has served on the Research Committee since 2015. In the past, she organized the Physical Therapy Special Interest Days at the Annual Conferences.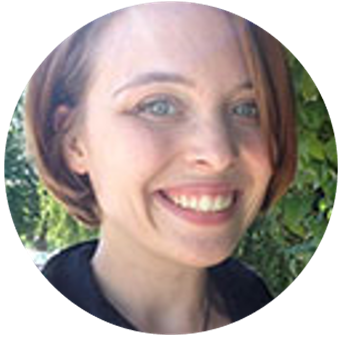 Director-at-Large (Student Representative)
Jill is a faculty member at West Virginia University, Dance Science Emphasis Area in the Exercise Physiology department. She has 6 years of IADMS leadership experience; 4 as the Student Representative on the board of directors (2017 - 2021) and 2 years as a Student Committee member (2012 - 2014). Clinically, Jill is an athletic trainer, with experience working in three performing arts clinics around the United States including for Cirque du Soleil in Las Vegas, Nevada. During her time as the IADMS Student Representative (2017 - 2021), she worked closely with the Student Committee in developing and participating in programming for students, redesigning and enhancing the utility and aesthetics of the IADMS Instagram, and assisting in student-focused proposals such as the Mentorship Program. As a board member, Jill has assisted with the Journal of Dance Medicine & Science, Strategic Planning, Conference planning, and has served on two board committees (Finance & Ethics). Her vision for IADMS is to be a connecting organization between existing dance medicine and science organizations and to support the development of budding dance medicine and science networks. She supports IADMS producing more materials to directly help dancers and dance educators, such as scientifically-supported videos, texts, and blog posts. She has and will continue to push for more translated materials to enhance the global community of IADMS. Jill's passion in the field is access to healthcare for all dancers; specifically supporting the development of flexible and robust dancer health networks in order for dancers of all genres and financial abilities to have access to and receive quality care.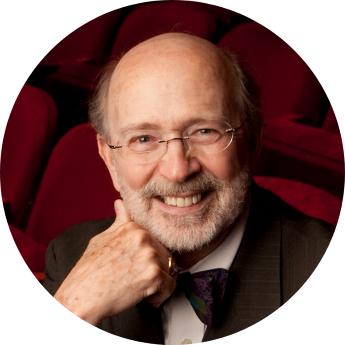 Cecil C. Conner, Jr. is a native of Greensboro, NC. He studied at the University of Vienna in Austria, received his BA from the University of North Carolina at Chapel Hill and his LLB from Columbia University School of Law. Mr. Conner is a retired US Navy Lieutenant.
Mr. Conner retired in 2012 after 17 years as Managing Director of Houston Ballet. He currently serves on the boards of American Festival for the Arts, Dance Source Houston, Houston Arts Alliance, the International Association of Dance Medicine and Science, Theater District Houston, and the advisory boards of the Menil Society and the Performing and Fine Arts Society of the University of St. Thomas. He previously served on the boards of the American Guild of Musical Artists Retirement and Health Fund, Career Transition for Dancers, Dance/USA (Chair), Houston First Corporation, the National Association of Regional Ballet, the Texas Institute for Arts in Education, and Volunteer Lawyers for the Arts in New York.
Mr. Conner served as Executive Director of The Joffrey Ballet from May 1992 until April 1995, as the Executive Director of the Pauline Koner Dance Consort from 1976-1981, and as an agent with Tornay Management in New York. He has served on grant panels for Federal, State, and local arts agencies. He also has lectured on dance at Rice University and the University of Houston.
Mr. Conner's background in the arts is complemented by his extensive law background. From 1980 – 1995, Mr. Conner served as managing partner of and later of counsel to Mandelbaum, Schweiger & Conner in New York City. Previously, Mr. Conner was with Goldman Sachs & Co., and Simpson, Thacher & Bartlett, both in New York.
BOARD COMMITTEES
Members of the Board Committees are drawn from voting and non-voting members of the Board of Directors. The standing Board Committees include the Executive Committee, Compensation Committee, Finance Committee, Governance Committee, and Nominations Committee
The Executive Committee will consist of at least the President, Vice President/President-Elect, Past President (non-voting), and Treasurer of the current Board of Directors. A key role of the Executive Committee is to keep under review the Certificate of Incorporation and Bylaws of the Association and to make recommendations for their amendment to the Board of Directors as they feel such to be necessary.
The Compensation Committee is responsible for reviewing the compensation of all staff and making recommendations for their amendment to the Board of Directors as they feel such to be necessary.
The Finance Committee will support the Treasurer in reviewing financial reports and documents and with any other financial decision-making. The treasurer reports directly to the board. 
treasurer@iadms.org
The Governance Committee is an ad hoc committee whose purpose is to assist the Board in fulfilling its responsibilities through adequate governance policy development, evaluation for necessary Bylaws changes, overseeing the Board's performance, and/or ensuring compliance with legal entities and guidelines. 
governance@iadms.org
The Board of Directors will act as the Nomination Committee for the selection of the Board Endorsed slate for the positions of Vice President/President-Elect and Treasurer. The final slate will be approved by the Board of Directors.
COMMITTEE CHAIRS
IADMS Operational Committees are staffed by volunteers appointed by the Board of Directors. The Committee's roles are clearly defined under our Bylaws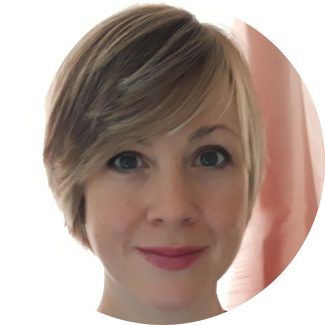 Chair, Publications Committee
Jacqueline is a Performing Arts and Dance Science lecturer in the United Kingdom. She has a Bachelor's in Dance Studies and a Master's in Dance Science from the University of Wolverhampton. Over the last few years Jacqueline has utilised these to integrate healthy dance and wellbeing practice within her contemporary dance teaching and lecturing. She has taught in a variety of settings including recreational dance schools, Further and Adult Education and most recently in a vocational Performing Arts School in Wiltshire. Jacqueline has served as a member of the Publications Committee since 2018 and has been the Associate Editor and Editor of the Newsletter during this time.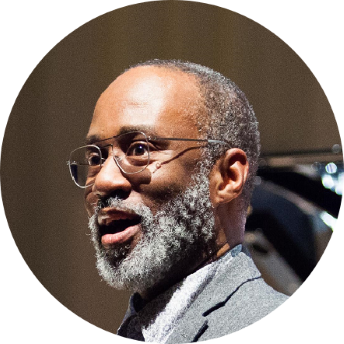 Chair, Research Committee
Derrick Brown is currently co-program manager and lecturer in dance science at the University of Bern, Institute for Sport Science, Bern Switzerland. In addition, he also is a research fellow at the National Centre for the Performing Arts (the Netherlands) as well as a guest lecturer in health at ArtEZ University of the Arts and the Coronel Institute of Occupational Health, People and Work- Academic Medical Center Amsterdam, both in the Netherlands. He obtained his M.Sc. in Dance Science with honors from the University of Wolverhampton U.K. and is a certified Sport/Performance Nutritionist (CISSN). Derrick has peer-reviewed for several international journals and is currently an editorial board member for the Journal of Dance Medicine & Science. He has (co)authored numerous peer-reviewed articles, book chapters, and books on dance education and performance. Derrick is currently a doctoral candidate in his final year at Radboud University, Donders Institute for Brain, Cognition, and Behaviour (the Netherlands) where his research crosses empirical theories in cognitive and experimental psychology with queries in dance performance research.
Prior to academia, he worked for thirty-five years professionally in the dance world, first as a dancer, teacher, and rehearsal director. He danced with Peridance, Ballet Manhattan, Pretty Ugly Dance Company, Itzik Galili, and for 10 years with the Mark Morris Dance Group. He has taught ballet for classical and contemporary dancers in dance institutions and companies throughout the EU including Codarts University of the Arts, Amsterdam University of the Arts, Les Ballet de Monte-Carlo, Noord Nederlands Dans, Staatsoper Hannover, The Hessisches Staatstheater Wiesbaden, and Culberg Ballet.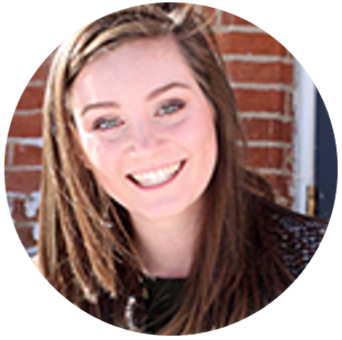 Elizabeth Yutzey started contemporary dance training in Columbus, OH before continuing to study dance at Franklin & Marshall College in Lancaster, PA, where she completed a dual BA (Hons) in Dance and Anthropology. Since then, she has performed with various local dance artists and showcased her own choreography in Lancaster, PA, and London, UK. Elizabeth came to Dance Science after briefly working professionally as an archaeologist with a specialization in bioarchaeology. She has since completed her MFA in Dance Science at Trinity Laban Conservatoire of Music and Dance in London, UK. Her research focuses on evaluating methods of measuring creativity in dance science and was presented as a poster at the 2018 annual IADMS conference in Helsinki. Elizabeth recently completed her role as Dance Science Graduate Intern for Trinity Laban Conservatoire of Music and Dance, which included administering musculoskeletal and fitness screenings, lecturing MSc Dance Science students on laboratory methods, and leading various dance science workshops to young dancers and university students across the UK. Elizabeth has been a member of IADMS since 2012 and Chair of the Student Committee since 2018.
OPERATIONAL COMMITTEES
Our Operational Committees work on the short and long-term goals driven by the strategic plan and vision of the organization. Each committee has a specific purpose and works closely with the Board of Directors and IADMS staff to accomplish their goals.
The Dance Educators' Committee provides educational resources for dance teachers, dance students, parents, and dancers; and promotes healthy discourse between them and the allied health practitioners who provide their care. The committee is responsible for the development of the Annual Conference's special interest day, A Day for Teachers; oversees the annual Dance Educator Award; and produces IADMS resource papers, blog posts, and posters.
education@iadms.org 
The Dance for Health Committee is an interdisciplinary team of teaching artists, dance educators, researchers, and healthcare professionals. The committee promotes innovation in research and best practice, bringing together the healthcare and dance sectors to facilitate the implementation of dance-based interventions within evolving health and social structures. Advocating for dance as a life-long partner for health and well-being, the Dance for Health Committee builds collaborations among multidisciplinary stakeholders to influence national and international dance for health policy.
Dance for Health provides holistic, evidence-based activities for the individual to manage and adapt to physical, mental, and social health challenges. In Dance for Health sessions, trained teaching artists engage people as dancers, rather than patients, in joyful, interactive, artistic practice.
danceforhealth@iadms.org
The Development Committee is responsible for global fundraising efforts that contribute to the financial stability and growth of the organization. As a not-for-profit, IADMS relies on its supporters; the Development Committee fosters these relationships for all levels of support and across a variety of fundraising initiatives.
development@iadms.org
The Ethics Committee is an ad hoc committee that is formed at the behest of the Board to review the conduct of individual members. The Ethics Committee is responsible for investigating all complaints and making recommendations to the Board of Directors accordingly. 
ethics@iadms.org
The Medical Committee works with IADMS staff, the Program Committee, and the Professional Development Committee to organize and produce accredited courses that provide continuing medical education (CME) credits for physicians on the topic of dance medicine, including the Annual Conference's special interest day, A Day for Physicians.
medical@iadms.org
The Professional Development Committee identifies the educational and accreditation needs of the dance medicine and science community to develop resources, online courses, and other initiatives that satisfy gaps in the field.
professionaldev@iadms.org
The Program Committee is actively engaged in the planning process for the Annual Conference and Regional Meetings. Further, the committee monitors feedback from members and attendees to ensure high-quality programming is produced to address the needs and wants of the IADMS constituency.
programchair@iadms.org
The Promotion Committee contributes to the international profile of IADMS by producing and disseminating marketing materials on behalf of the organization. The committee manages IADMS's social media platforms, creates announcements for meetings and events, and produces the IADMS blog.
promotion@iadms.org
The Publications Committee is responsible for editing and approving the content of IADMS publications, including the newsletter, The IADMS Bulletin for Dancers and Teachers, resource papers, and posters. The committee also reviews all outgoing messaging, handbooks, Annual Conference documents, and marketing materials. In addition, the committee is responsible for maintaining the IADMS author guidelines and ensuring compliance with them in all official IADMS publications.
publications@iadms.org
The Research Committee aims to promote and strengthen research excellence within the dance medicine and science community and encourages the dissemination of scholarly research among researchers, educators, and health-care practitioners. The committee adjudicates the Student Research Award and Student Researcher Travel Fund as well as the IADMS poster competition at the IADMS Annual Conference. The committee Chair, in cooperation with current Fellows and the Board of Directors, informs the Fellowship of IADMS( FIADMS) process which recognizes individuals with esteemed professional achievement, skills, knowledge, and service to IADMS and the dance medicine and science community. 
research@iadms.org
The Student Committee strives to develop a strong network of students and recent graduates in the field of dance medicine and science. The committee provides networking opportunities, professional development resources, and connections for students all over the globe in an effort to meet the needs of future professionals in the field. 
students@iadms.org
IADMS STAFF
Our staff is dedicated to the execution and support of IADMS's mission and strategic objectives as outlined by the Board and respective Committees.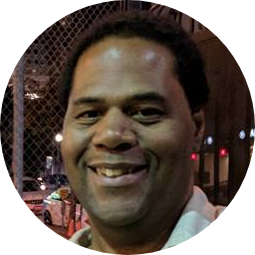 doobie@iadms.org
Doobie Moseley has worked with IADMS since January 2019. He has been working in all areas of Information Technology since 1987 but specializes in computer programming. He's also a huge Disney fan and founded a popular website for Disney fans. He has been married for 22 years to the love of his life, Rebekah, and has an 11-year-old son, Gideon. He currently resides in the San Francisco Bay Area of California.

Interested in serving IADMS in a leadership capacity?
We invite any interested member to apply for positions on the IADMS Board of Directors or on one of our Operational Committees! Contact us if you have any questions about these positions and submission requirements.