OUR MISSION
IADMS is an inclusive organization for professionals who care for those who dance by evolving best practices in dance science, education, research, and medical care to support optimal health, well-being, training, and performance.
OUR VISION
Our vision is to build a global community that provides accessible and applicable evidence-based research, resources, and programming that improves the health of dancers and the use of dance to improve health.  
OUR HISTORY
IADMS was officially formed in 1990, led by Allan Ryan, MD, and Justin Howse, MD, with the goal to enhance the health, well-being, training, and performance of dancers by cultivating medical, scientific, and educational excellence while promoting an active network of communication between dance and medicine. IADMS began as a direct result of the National Dance Association's Committee on Dance Science and Medicine, which was initiated by Dr. Ryan, and included other notable individuals, including Jan Dunn, MS, Martha Myers, MA, Janice Plastino, PhD, Ruth Solomon, Emeritus, and Robert Stephens, DO.
In 1996, IADMS was registered as a 501(c)(3) nonprofit organization, organized under the United States of America. As a 501(c)(3), IADMS does not participate in any political activities and directly prohibits its members from participating in such activities within the discussion sections of this website. All donations to IADMS are 100% tax-deductible.
OUR TEAM
OF EXTRAORDINARY AND DEDICATED INDIVIDUALS
IADMS is supported by a diverse and international group of leaders and individuals actively connected with the healthcare, research, education, administration, and supervision of dancers.
BOARD OF DIRECTORS
IADMS board members are elected by its membership to represent the constituency and provide guidance and expertise to advance the organization's mission.
BOARD COMMITTEES
Members of the Board Committees are drawn from voting and non-voting members of the Board of Directors. The standing Board Committees include the Executive Committee, Compensation Committee, Finance Committee, Governance Committee, and Nominations Committee
The Executive Committee will consist of at least the President, Vice President/President-Elect, Past President (non-voting), and Treasurer of the current Board of Directors. A key role of the Executive Committee is to keep under review the Certificate of Incorporation and Bylaws of the Association and to make recommendations for their amendment to the Board of Directors as they feel such to be necessary.
The Compensation Committee is responsible for reviewing the compensation of all staff and making recommendations for their amendment to the Board of Directors as they feel such to be necessary.
The Finance Committee will support the Treasurer in reviewing financial reports and documents and with any other financial decision-making. The treasurer reports directly to the board. 
treasurer@iadms.org
The Governance Committee is an ad hoc committee whose purpose is to assist the Board in fulfilling its responsibilities through adequate governance policy development, evaluation for necessary Bylaws changes, overseeing the Board's performance, and/or ensuring compliance with legal entities and guidelines. 
governance@iadms.org
The Board of Directors will act as the Nomination Committee for the selection of the Board Endorsed slate for the positions of Vice President/President-Elect and Treasurer. The final slate will be approved by the Board of Directors.
COMMITTEE CHAIRS
IADMS Operational Committees are staffed by volunteers appointed by the Board of Directors. The Committee's roles are clearly defined under our Bylaws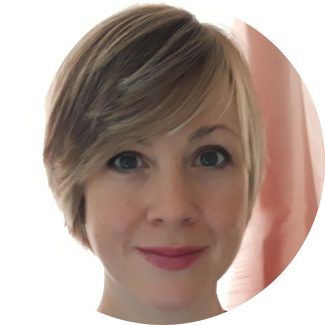 Chair, Publications Committee
Jacqueline is a Performing Arts and Dance Science lecturer in the United Kingdom. She has a Bachelor's in Dance Studies and a Master's in Dance Science from the University of Wolverhampton. Over the last few years Jacqueline has utilised these to integrate healthy dance and wellbeing practice within her contemporary dance teaching and lecturing. She has taught in a variety of settings including recreational dance schools, Further and Adult Education and most recently in a vocational Performing Arts School in Wiltshire. Jacqueline has served as a member of the Publications Committee since 2018 and has been the Associate Editor and Editor of the Newsletter during this time.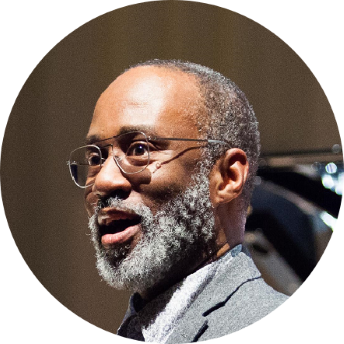 Chair, Research Committee
Derrick Brown is currently co-program manager and lecturer in dance science at the University of Bern, Institute for Sport Science, Bern Switzerland. In addition, he also is a research fellow at the National Centre for the Performing Arts (the Netherlands) as well as a guest lecturer in health at ArtEZ University of the Arts and the Coronel Institute of Occupational Health, People and Work- Academic Medical Center Amsterdam, both in the Netherlands. He obtained his M.Sc. in Dance Science with honors from the University of Wolverhampton U.K. and is a certified Sport/Performance Nutritionist (CISSN). Derrick has peer-reviewed for several international journals and is currently an editorial board member for the Journal of Dance Medicine & Science. He has (co)authored numerous peer-reviewed articles, book chapters, and books on dance education and performance. Derrick is currently a doctoral candidate in his final year at Radboud University, Donders Institute for Brain, Cognition, and Behaviour (the Netherlands) where his research crosses empirical theories in cognitive and experimental psychology with queries in dance performance research.
Prior to academia, he worked for thirty-five years professionally in the dance world, first as a dancer, teacher, and rehearsal director. He danced with Peridance, Ballet Manhattan, Pretty Ugly Dance Company, Itzik Galili, and for 10 years with the Mark Morris Dance Group. He has taught ballet for classical and contemporary dancers in dance institutions and companies throughout the EU including Codarts University of the Arts, Amsterdam University of the Arts, Les Ballet de Monte-Carlo, Noord Nederlands Dans, Staatsoper Hannover, The Hessisches Staatstheater Wiesbaden, and Culberg Ballet.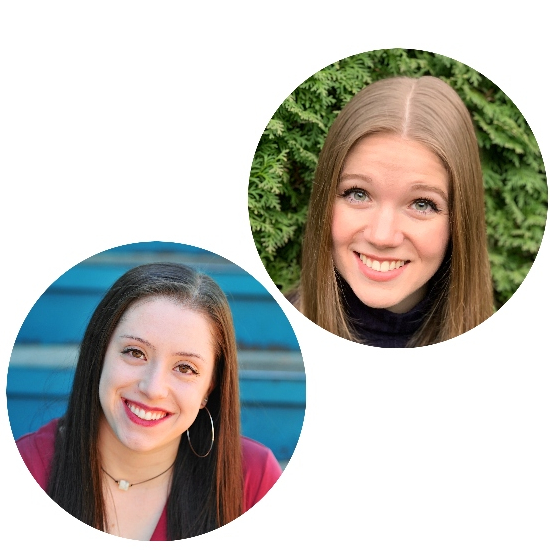 Co-Chairs, Student Committee
Melissa Mishkin is a student at the University of South Carolina where she is pursuing her Bachelor's degree in Exercise Science. She plans to graduate in May 2022. While at the university, she has been active in helping form the school's first dance science club, Carolina Dance Science, where she currently serves as Vice President. She has completed research on multiple projects, and is currently studying knee rotation in dancers. Melissa has been a member of the IADMS student committee since 2020 and Co-Chair of the Student Committee since 2021.
Lauren has recently completed her Master of Physical Therapy at the University of British Columbia. She hopes to work with dancers and performing artists to help them on their rehab journey and get them back to doing what they love. Lauren started dancing in Vancouver, BC before moving to Texas to begin her formal dance training. She graduated from Texas A&M University in 2016 with her BS in Dance Science. During that time, she performed throughout the United States and had the opportunity to be involved in multiple research projects. Following undergrad, Lauren continued pursuing research and completed her MFA in Dance Science at Trinity Laban Conservatoire of Music and Dance in 2018. Her thesis investigated dancers' perceptions of memory and the flow experience.
Lauren is excited to be stepping into the role of Co-Chair of the Student Committee. She attended her first IADMS annual conference as an undergraduate student in 2013 and has been a member of the Student Committee since 2018. Lauren looks forward to taking on this new role within the organization!
OPERATIONAL COMMITTEES
Our Operational Committees work on the short and long-term goals driven by the strategic plan and vision of the organization. Each committee has a specific purpose and works closely with the Board of Directors and IADMS staff to accomplish their goals.
The Dance Educators' Committee provides educational resources for dance teachers, dance students, parents, and dancers; and promotes healthy discourse between them and the allied health practitioners who provide their care. The committee is responsible for the development of the Annual Conference's A Day for Teachers; oversees the annual Dance Educator Award; and produces IADMS resource papers, blog posts, and posters. Read the full Dance Educators' Committee Charter here. 
education@iadms.org 
The Dance for Health Committee is an interdisciplinary team of teaching artists, dance educators, researchers, and healthcare professionals. The committee promotes innovation in research and best practice, bringing together the healthcare and dance sectors to facilitate the implementation of dance-based interventions within evolving health and social structures. Advocating for dance as a life-long partner for health and well-being, the Dance for Health Committee builds collaborations among multidisciplinary stakeholders to influence national and international dance for health policy. Read the Dance for Health Committee Charter here. 
Dance for Health provides holistic, evidence-based activities for the individual to manage and adapt to physical, mental, and social health challenges. In Dance for Health sessions, trained teaching artists engage people as dancers, rather than patients, in joyful, interactive, artistic practice.
danceforhealth@iadms.org
The Development Committee is responsible for global fundraising efforts that contribute to the financial stability and growth of the organization. As a not-for-profit, IADMS relies on its supporters; the Development Committee fosters these relationships for all levels of support and across a variety of fundraising initiatives. Read the Development Committee Charter here. 
development@iadms.org
The Ethics Committee is an ad hoc committee that is formed at the behest of the Board to review the conduct of individual members. The Ethics Committee is responsible for investigating all complaints and making recommendations to the Board of Directors accordingly. 
ethics@iadms.org
The Medical Committee works with IADMS staff, the Program Committee, and the Professional Development Committee to organize and produce accredited courses that provide continuing medical education (CME) credits for physicians on the topic of dance medicine, including the Annual Conference's, A Day for Physicians. Read the Medical Committee Charter here. 
medical@iadms.org
The Professional Development Committee identifies the educational and accreditation needs of the dance medicine and science community to develop resources, online courses, and other initiatives that satisfy gaps in the field. Read the Professional Development Committee Charter here. 
professionaldev@iadms.org
The Program Committee is actively engaged in the planning process for the Annual Conference and Regional Meetings. Further, the committee monitors feedback from members and attendees to ensure high-quality programming is produced to address the needs and wants of the IADMS constituency. Read the Program Committee Charter here.
programchair@iadms.org
The Promotion Committee contributes to the international profile of IADMS by producing and disseminating marketing materials on behalf of the organization. The committee manages IADMS's social media platforms, creates announcements for meetings and events, and produces the IADMS blog. Read the Promotion Committee Charter here. 
promotion@iadms.org
The Publications Committee is responsible for editing and approving the content of IADMS publications, including the newsletter, The IADMS Bulletin for Dancers and Teachers, resource papers, and posters. The committee also reviews all outgoing messaging, handbooks, Annual Conference documents, and marketing materials. In addition, the committee is responsible for maintaining the IADMS author guidelines and ensuring compliance with them in all official IADMS publications. Read the Publications Committee Charter here. 
publications@iadms.org
The Research Committee aims to promote and strengthen research excellence within the dance medicine and science community and encourages the dissemination of scholarly research among researchers, educators, and healthcare practitioners. The committee adjudicates the Student Research Award and Student Researcher Travel Fund as well as the IADMS poster competition at the IADMS Annual Conference. The committee Chair, in cooperation with current Fellows and the Board of Directors, informs the Fellowship of IADMS( FIADMS) process which recognizes individuals with esteemed professional achievement, skills, knowledge, and service to IADMS and the dance medicine and science community. Read the Research Committee Charter here. 
research@iadms.org
The Student Committee strives to develop a strong network of students and recent graduates in the field of dance medicine and science. The committee provides networking opportunities, professional development resources, and connections for students all over the globe in an effort to meet the needs of future professionals in the field. Read the Student Committee Charter here.
students@iadms.org
IADMS STAFF
Our staff is dedicated to the execution and support of IADMS's mission and strategic objectives as outlined by the Board and respective Committees.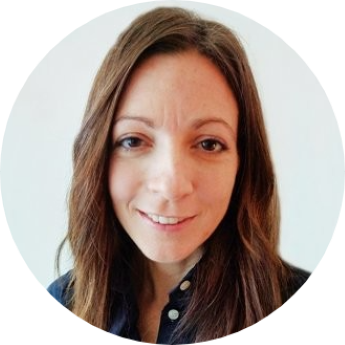 Acting Executive Director
leigh.ponniah@iadms.org
Leigh Ponniah, MA, MSc, joined IADMS in 2016 as its Director of Development. Since then she has been promoted to Director of Operations, taking on a larger role in managing all aspects of the organization's programming and membership. Leigh works with the Board of Directors and Committee Chairs to develop new avenues of growth for the organization to ensure its sustainability and financial stability. Prior to joining IADMS, Leigh spent 10 years at the NYU Langone's Harkness Center for Dance Injuries as a Program Coordinator for Education and Marketing. There she developed a number of educational programs for the dance and medical community, provided lectures and workshops on the topic of kinesiology and injury prevention in dance, and helped to increase the visibility of the Center. Leigh received her MSc in Dance Science from Trinity Laban Conservatoire of Music and Dance in London, UK in 2006, and in 2012 she graduated with an MA in Performance Studies from New York University's Tisch School of the Performing Arts. Leigh has a number of national certifications in fitness training through the National Academy of Sports Medicine, KettleBell Concepts, and Athletics and Fitness Associates of America. She has also served on the Board for the New York State Dance Educators Association and presented her research at a number of international conferences, including the American College of Sports Medicine, National Dance Education Association, and IADMS.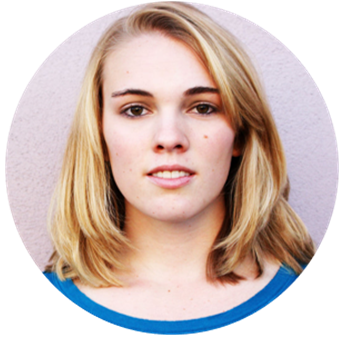 Programming & Marketing Specialist
sutton.anker@iadms.org
Sutton Anker has a strong passion for teaching: dance technique, dance science/wellness, Pilates, and creative movement classes for all ages and abilities. Her interest in dance medicine and science began at the University of Wyoming where she earned her BFA in 2013 in Dance concentration of Science. In 2015, Sutton graduated with her Masters of Science in Dance Science from Trinity Laban Conservatoire of Music and Dance in London, UK. Sutton has presented two of her mirror research studies including her Master's thesis, An Investigation of Pedagogical Rationales for Current Mirror Use in a Ballet Technique Class at the 2016 IADMS conference in Hong Kong. Sutton's personal and academic interest in pedagogy and advocacy for safe dance practice is what drew her to be a Safe in Dance International (SiDI) Registered Provider. Alongside teaching dance technique at a local studio, Sutton is a BASI Pilates instructor educating and working with individuals, and dancers, on their personal wellness. In 2019, Sutton joined IADMS as the Program and Marketing Specialist to assist teams across the organization to plan, coordinate, and implement successful conference programming and marketing campaigns.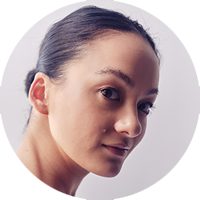 colette.dong@iadms.org
Prior to joining IADMS, Colette pioneered the Dance Science Program at Elon University where she received her BFA in Dance Performance and Choreography and BS in Dance Science. While still in school she completed an internship at NYU Langone's Harkness Center for Dance Injuries which began her career combining movement, athletic training, and fitness + wellness. After performing professionally with Touch Performance Art for four years, she harnessed her entrepreneurial spirit in 2019 when she founded the ness, a dance-based, movement-focused fitness method that offers workouts both on and off the trampoline. With an NYC studio and an international digital platform, the ness continues to grow with Colette as CEO. As a thought leader in the wellness industry, her expertise has been featured on the Today Show and E! Daily Pop as well as in Goop, Vogue, Well + Good, Business Insider, and the New York Times.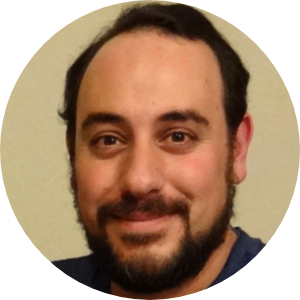 support@iadms.org
David Allen joined IADMS in 2014 to select and implement a new conference abstract management system. After a successful implementation, David was invited to assume Webmaster of the association. There, he was responsible for managing the website, the new abstract system, and the IADMS email system, along with other technologies. During his time with IADMS, David has helped incorporate new processes, notably an overhaul of the conference registration system. David works closely with the Director of Operations, the Program & Marketing Specialist, and the Program Chair to create a website experience that is seamless for all IADMS website users.
Since studying computer science at The Johns Hopkins University, David has worked successfully with several non-profit organizations to build and maintain award-winning websites and user interface experiences. His skill sets as a programmer and web developer have given him the opportunity to broaden his role as webmaster with other IADMS projects. As a classically trained pianist, David has been able to combine his professional and personal skills and is proud to support the IADMS mission.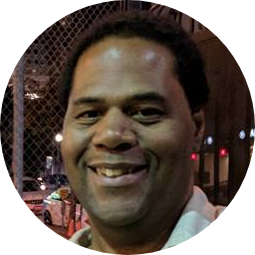 doobie@iadms.org
Doobie Moseley has worked with IADMS since January 2019. He has been working in all areas of Information Technology since 1987 but specializes in computer programming. He's also a huge Disney fan and founded a popular website for Disney fans. He has been married for 22 years to the love of his life, Rebekah, and has an 11-year-old son, Gideon. He currently resides in the San Francisco Bay Area of California.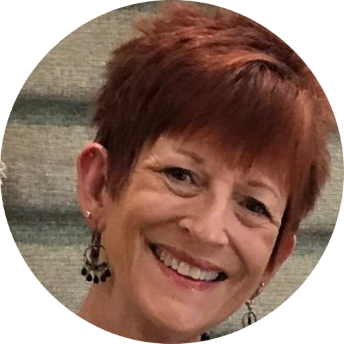 accounting@iadms.org
Blair is married to her husband of 41 years, Michael. They have two daughters and 5 grandchildren. Growing up as a dancer, Blair hopes someday that one of her grandchildren will enjoy it as much as she does. Blair continues to utilize her dancing experience and volunteers her time to teach dance exercise/stretch classes at her church. After college, Blair began her career as an auditor for the Navy Exchange at the now-defunct Alameda Naval Air Base in Alameda, California. This, along with many other educational and career opportunities and experiences, led her to establish her Accounting/ Consulting firm over 25 years ago. She is a certified QuickBooks Pro Advisor which provides her with the expertise to work with small to mid-sized corporations, non-profits, and sole proprietor businesses. She assists businesses with management, budgeting, and planning, as well as QuickBooks software set-up, training, and on-going support. Blair specializes in set-up, repair, reorganization, and maintenance of financial systems. She has also conducted forensic auditing in cases of unusual accounting activities, such as employee fraud and embezzlement. Blair enjoys working closely with her clients, teaching them and their employees the most proficient and up-to-date financial systems and software.

Interested in serving IADMS in a leadership capacity?
We invite any interested member to apply for positions on the IADMS Board of Directors or on one of our Operational Committees! Contact us if you have any questions about these positions and submission requirements.