IADMS 2015 Annual Meeting in Pittsburgh, PA, USA
Author: Hannah Etlin-Stein 
IADMS is now gearing up for another Annual Meeting and this year it is in Pittsburgh!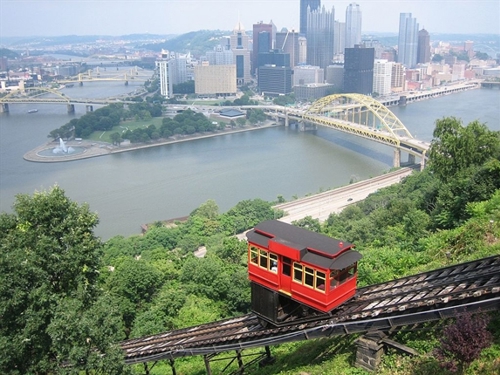 As IADMS is a diversely international community, the Annul Meeting is a fabulous way to explore a new city and culture, while connecting with the IADMS community. For those who have never attended an Annual Meeting it's an experience unlike any other and can provide many benefits. 
Multidisciplinary - IADMS is unlike many professional organizations in that not only do our members come from all over the globe, but they come from different professional backgrounds as well. Dancers, educators, health care practitioners, students, physicians and dance enthusiasts all gather together to share their knowledge and passion for the health and wellbeing of dancers. This allows for interesting discussions to emerge between attendees with varying expertise.
Networking - In a world where it is so easy to connect virtually with someone across the globe, it becomes even more important to continue to foster those face-to-face connections. IADMS Annual Meetings are a great place to meet and connect to the small yet vast dance science community. When I first presented at IADMS, I was amazed how many people came up to me after my presentation to tell me about research they were doing in a similar field. This type of networking is essential. Who knows - you might just meet your next research partner this year in Pittsburgh!
Mentorship - Although growing yearly, one of the many qualities of IADMS is its intimacy. For a student or someone entering the dance science field, it is remarkable to turn to your left and realize you are sitting next to a researcher you have referenced numerous times. It's also amazing that they will most likely be willing to talk to you and offer advice or mentorship. The relationships developed at Annual Meetings are critical and potentially career changing opportunities.
The dance party - no other organization provides such an informative, inspiring and FUN Annual Meeting as IADMS. If you haven't been yet, you will witness how the IADMS members know how to simultaneously engage in meaningful scientific inquiry while being able to let loose and have fun. 
This year the Annual Meeting will be held in Pittsburgh!! There are many things to do in this Vibrant city! What's cool about Pittsburgh you ask?
Pittsburgh Trivia: 
In 1954 the first Polio vaccine was developed by Jonas Salk and his team at the University of Pittsburgh.
The first smiley faces emoticon is credited to have been invented in 1982 in Pittsburgh by a man named Scott Fahlman :)
Famous Pittsburghers include Martha Graham and Gene Kelly, dancers/choreographers we know and love.
Pittsburgh has the most certified 'green' buildings in the USA! Now how's that for a city! 
Things to check out in Pittsburgh:
The Cathedral of Learning: Standing at 535 feet, the Cathedral of Learning is the tallest educational building in the Western hemisphere and the second tallest gothic-styled building in the world. This Pittsburgh landmark is the centrepiece of the University of Pittsburgh's main campus. (pictured below)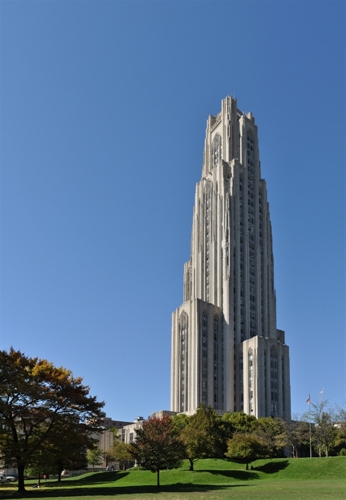 Andy Warhol Museum: With over 900 paintings, 100 sculptures and numerous prints, photographs and videos, this museum covers work from all periods of Andy Warhol's career.
Point State Park: This 36 acre state park located in downtown Pittsburgh is marked by one of the country's largest iconic fountain. A beautiful landmark Pittsburgh is known for. (pictured below)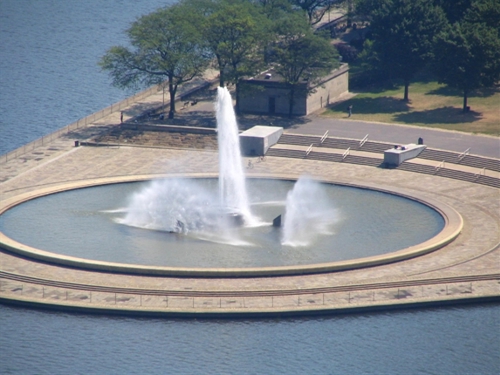 The Duquesne Incline: Open 365 days a year, this century-old cable car will provide the best views of downtown Pittsburgh. Scaling Mount Washington and one of the few remaining inclines in the country this is a must do in Pittsburgh. The Incline is also featured in Flashdance! (pictured at the top of article)
Hope to see you all in Pittsburgh for the IADMS 25th Annual Meeting, October 9-11 2015. For more information click here!