Dancer Wellness: Power, Empower and Educate! Mid-Atlantic IADMS Regional Conference
Authors: Janine Bryant and Gayanne Grossman 
On April 26th members of IADMS held their first Mid-Atlantic Regional Conference entitled Power, Empower and Educate! at DeSales University in Center Valley, Pennsylvania, USA.  
Speakers were Megan Richardson of Harkness Center for Dance Injuries, NYU Langone Medical Center, New York, and Gayanne Grossman, Muhlenberg College Director of Dance Wellness and instructor of Anatomy and Kinesiology, Physical Therapist to dancers through the Lehigh Valley Health Network, PA., IADMS Education Committee member and Editor-in-Chief of the IADMS Bulletin for Teachers. The day was moderated by Janine Bryant, Director of Dance Programs, Eastern University, PA., IADMS Education Committee member, and PhD Candidate, Wolverhampton University, UK.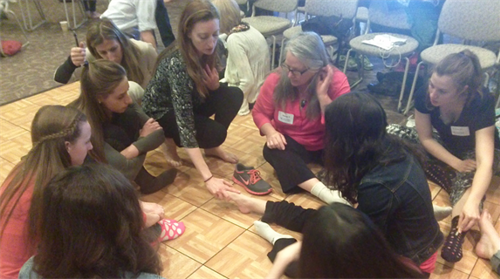 The program included sessions on dance medicine and science topics including: Plyometrics for building power, points on pointe training and readiness and improving alignment through releasing of myofascial restrictions. Delegates also engaged with an IADMS promotional table. Sessions were well attended by dancers, teachers, choreographers, and directors of schools and companies, college students, medical practitioners, and dance scientists; leading to stimulating discussions on dance medicine and science within practical dance settings. Attendees came from as far away as Boston and Virginia.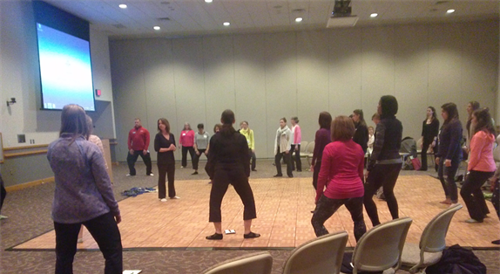 This conference offered exposure of dance medicine and science to the Mid-Atlantic, Southeastern region of the USA. Conference organizers, Gayanne Grossman and Janine Bryant hope that this event will provide the inspiration for participants to attend the 25th Annual Meeting held within reasonable driving distance from the Mid-Atlantic conference venue in Pittsburgh, PA. this coming October 2015.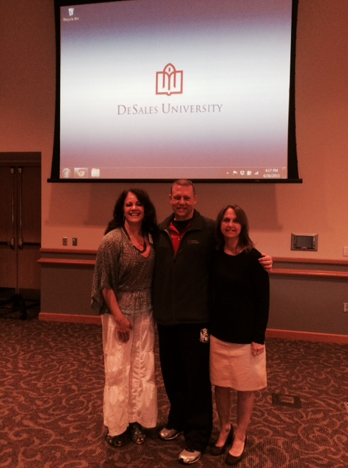 Conference Organizers:
Janine Bryant, Tim Cowart and Gayanne Grossman