From Student to Professional: Raising the next generation of IADMS – cheers to the next 25 years: A recap of student events at the 25th Annual Meeting
Author: Carina (Stern) Nasrallah on behalf of the IADMS Student Committee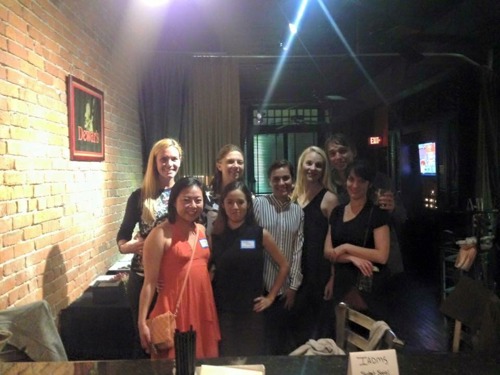 Students from all over the globe had the opportunity to interact with colleagues and professionals alike at a variety of student-oriented events at this year's Annual Meeting in Pittsburgh, Pennsylvania. The evening prior to the start of the annual meeting, students mingled at a local Pittsburgh bar, catching up with old friends and making new acquaintances. Later during the weekend, Dr. Jeffrey Russell from Ohio University spoke to students about the process of publishing research in a peer-reviewed journal such as the Journal of Dance Medicine & Science. He encouraged students not to be daunted by the prospect of publishing research but to view it as an opportunity to contribute to the expanding body of dance medicine literature and show pride in their hard work. A quote that stuck out from his talk was, "if you produce excellent work, people will notice," which was encouraging students to continue to produce high quality research and writing over a span of time, and excellence can be achievable.  
A highlight of the student events was a stimulating networking session hosted on the second evening of the conference. Eight different sub-disciplines of dance medicine & science were represented including medicine, physical therapy, athletic training, research, nutrition, psychology, dancer wellness screening, education, and advocacy. Each group had the opportunity to engage with one or more professionals currently working in the field. The room was a buzz with questions and discussion. The enthusiasm was contagious as these students found themselves surrounded by like-minded peers who were equally curious to learn about careers in dance medicine & science.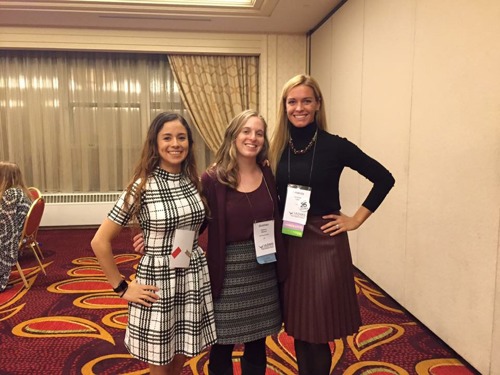 Scattered around the room were a contingent of young professionals who had recently made the transition from student to professional. They had attended previous annual meetings or joined IADMS as student members and had "grown up" in the IADMS; learning, growing, and connecting, and eventually trading in their student membership for professional status. They were able to share about their own challenges and victories with pursuing careers as recently as the past few months; some were even currently seeking employment. As the International Association for Dance & Science celebrated its 25th anniversary, likewise it celebrated the raising up of the first generation of researchers, educators, healthcare practitioners, and advocates in the field of dance medicine & science. The student attendees of this year's conference are the professionals of tomorrow and it is indeed their passion and knowledge that will carry forward the legacy of IADMS for the next 25 years.