What Dancers and Dance Teachers Need to Know about Motor Development, Motor Control, and Motor Learning: Part III
Authors: Donna Krasnow, PhD, and Virginia Wilmerding, PhD 
This is the third of three posts looking at the field of motor behavior and its impact on dance training. This post will deal with motor learning, which looks at the changes in motor skills caused by experience and practice, rather than development as described in a previous post. These changes can only be observed by changes in performance and are relatively permanent. This area of motor behavior is probably the most useful for dancers and teachers. 
How dancers learn is strongly affected by instructional strategies and learning styles. The three main categories of instructional strategies are demonstration, verbal instructions/cueing, and feedback. Demonstration is very important to dancers, especially beginners, because we are so visual in our learning. What learners perceive when they watch the teacher or another dancer demonstrating is related directly to the coordination pattern of the skill. With verbal instructions, the important message is that dancers should not be overloaded with information when they are learning a new skill or combination. Instructions should be also be age-appropriate. Imagery can be highly useful in keeping instructions concise, stimulating, and suitable for the age group. Finally, feedback that expresses how the movement was done (knowledge of performance), rather than simply giving information about what occurred (knowledge of results), is far more useful. 
The importance of motivation in dance training cannot be over-emphasized. Dancers need feedback that tells them what they need to improve, but the tone and message should always remain positive. Criticism does not imply negativity, and can be balanced with praise and support. It is important to set clear and reasonable goals for dancers, which sustains a motivational climate. 
All dancers and teachers know that learning demands considerable practice. The issue is how to keep this interesting and progressive. Variability in practice is a key factor. While repetition is essential, variations can help with both developing the larger general motor plans as well as assisting in motivation. A movement or skill should only be repeated in the same way over and over when that particular form of the movement is going to be needed in choreography. Two other factors to consider are using random practice, that is, practicing a variety of skills alternately, and rest. Rest is crucial for muscle recovery as well as consolidating memory. 
Dancers and teachers use several strategies to make learning easier. Segmentation means to practice sections of a phrase, before putting them altogether. Simplification involves doing a less complex version of a skill, such as a passé balance, before doing the complex version, such as a double pirouette in passé. Fractionization is for multi-limbed movements, and means practicing just the arms or just the legs before doing all the limbs at once. 
Two other tools that dancers can use to assist in learning are mental practice and improvisation. Mental practice combined with physical practice can enhance learning, and even by itself, such as during times of injury, can help maintain skills. Improvisation allows dancers to explore movement concepts and focus their attention on fundamental ideas without worrying about choreographic detail. 
With a firm understanding of motor development, motor control, and motor learning, dancers and teachers can make the most of the dance training environment.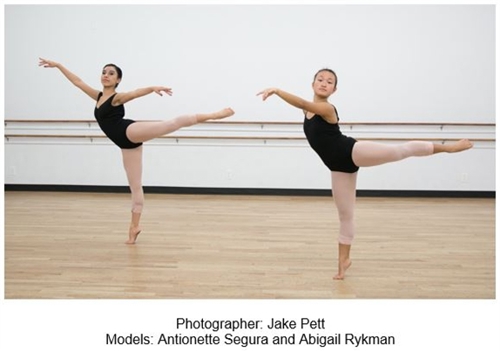 Donna Krasnow, PhD, and Virginia Wilmerding, PhD, are IADMS members and co-authors of the newly released Human Kinetics text Motor Learning and Control for Dance: Principles and Practices for Performers and Teachers.