Bridging Dance and Health in Brazil III: Taking Action
Author: Clara Fischer Gam 
This is the 3rd installation of a series about the opportunities and challenges of Dance and Health in Brazil – through the eyes of the Brazilian IADMS members' community! In a previous post, we discussed the current scenario for public policies and access to information in the field. Today, I will be taking you on a journey across the country to the projects that are taking action to bridge that gap.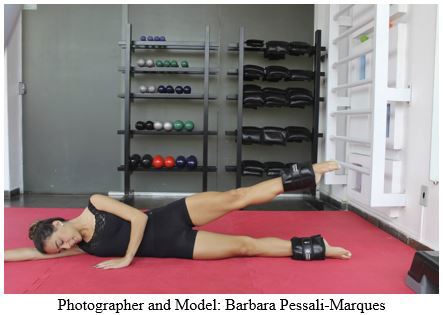 Whilst information accessibility on dance and health to a broader audience is still a big issue in Brazil, there is an emerging movement for putting dance medicine and science into practice. I am part of a growing community of dancers, physicians, physical therapists and dance scientists deeply passionate about dance and faithfully committed to dancer's wellbeing. We have been in service of dance either working one-on-one in private practice or applying our individual projects to larger groups. 
As we have discussed in the 1st instalment of this series, there seems to be a gap between science and the clinic. At the same time, recognition of dancer's health demands within the dance sector is still an issue in Brazil. Therefore, it is possible to assume that finding dance medicine and science professionals working in dance companies and schools is not easy. It is indeed fairly rare to see health services being offered for dancers in these settings. Despite the obstacles along the way, there have been a few initiatives being put forward - some of those developed by IADMS members from different parts of Brazil aiming to bring dance and health together. 
IADMS member Dr. Izabela Lucchese Gavioli wears multiple hats during the day: she is a physician, choreographer and dance professor at UFRGS, South Brazil. Having over 20 years of experience in the doctor's practice, Dr. Gavioli firstly specialized in rheumatology and sports medicine for the aims of contributing to dancer's health. She states, "A dancer myself, I was interested in understanding the dancer's body from a clinical perspective". Nowadays, most of her patients are dancers and dance teachers. 
Kaanda Gontijo, another IADMS member in South Brazil, has been working on injury prevention and treatment for dancers in the clinic, the studio and the lab. Currently, she is taking the guide developed during her PhD to the Bolshoi School in Brazil as well as to some ballet dancers from the Miami City Ballet in Florida, USA. "This approach to injury prevention is deeply associated to technique enhancement, considering dancer's individual body posture and psychological behaviour", she explains, "My aim is to raise awareness of the ballet dancer as well as to increase longevity without diminishing technique".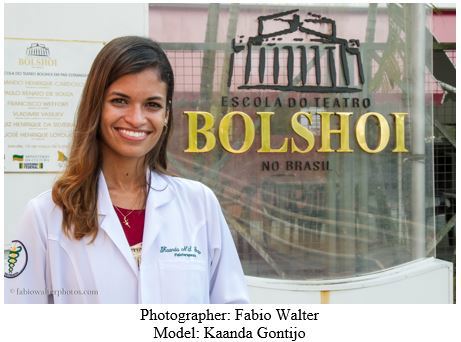 In the city of São Paulo, Flora Pitta – also an IADMS member, dancer, and physical therapist – firstly decided to study the dancer's body after she was diagnosed with Psoas Syndrome, going through several surgeries and later rehabilitating with physical therapy. Nowadays, she works one-on-one with dancers at the clinic by applying her own method for injury treatment and prevention. Being a belly dance teacher, she teaches courses and workshops to this audience targeting topics on injury and performance. 
A relevant project that took place in Quasar Dance Company, Midwest Brazil, is worth mentioning. Originally developed in 2000 by IADMS members Dr. Adriano Bittar and Professor Claudia Daronch, the Equilibrartes project's goal was to reduce injury occurrence in the company by applying a pre-season conditioning program. The program entailed manual therapy treatment for injured dancers as well as strength, cardiorespiratory fitness and Pilates for the company. "We could also promote meetings with the staff for organizing technical preparation and discussing the daily classes program", says Dr. Bittar. "Back at that time, I was both dance technique teacher and rehearsal director of the company, therefore it was easy to align the technical preparation to the demands of choreography", Professor Daronch states. Throughout the project duration there was a 60% decrease in injury rates in the company. 
Recently, the first studio specialized in dance conditioning was founded in the country. Directed by one of IADMS members, PhD student Barbara Pessali-Marques, the Bastidores Centre promotes fitness and rehabilitation for dancers in South East Brazil. Holding a multidisciplinary team of physiotherapists, physical educators and nutritionists with specific knowledge of dancer's health, the studio also offers courses for dance teachers and conducts clinical studies on the topic. 
Having experienced the potentialities and opportunities of Dance and Health in the UK, I returned to Brazil to find a fascinating atmosphere of rising possibilities in the field. Earning a Master in Dance Science from Trinity Laban, I co-founded the project "Fit Body, Arising Movement" ("Corpos Aptos, Gestos Livres" in Portuguese). Deeply rooted in this area of knowledge, it has the aim to promote dancer's health and wellbeing through courses and workshops tailored to parts of the dance sector. Supplementary training programmes for dancers are the cornerstone of the project, which are developed in partnership with a physical therapist and physical educator, a somatics practitioner and a dance professor. By considering the physiological demands of dance, we work to enhance performance and prevent injuries in this population.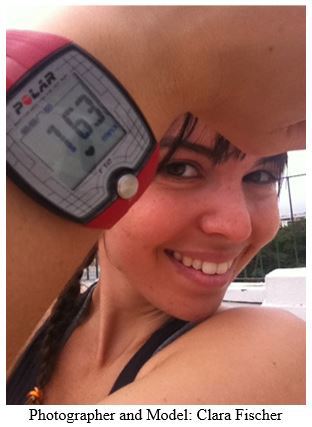 It is surely thrilling to see some of the work that is being put forward at this moment in Brazil. By taking action, we are all building the blocks to support the field. 
Watch out for the next installment of Bridging Dance and Health in Brazil! The Brazilian members of IADMS are: 
- Adriano J. Bittar Sr
- Aline N. Haas
- Bárbara P. Marques
- Clara Fischer Gam
- Claudia Daronch
- Daisy M. Machado
- Flora M. Pitta
- Izabela L. Gavioli
- Kaanda N. Gontijo
- Marcia Leite
- Mariana G. Bahlis 
Join us on our Facebook group "Dance Science Brasil"! 
Clara Fischer Gam, MS
MSc Dance Science | BEd Dance | Pilates Instructor
Rio de Janeiro – Brazil
clara.figa@gmail.com
www.clarafischergam.com 
Integrando Dança e Saúde no Brasil, Parte III: entrando em ação 
Esta é a terceira parte de uma série de postagens sobre as oportunidades e desafios da Dança e Saúde no Brasil - escrita a partir dos depoimentos da comunidade brasileira de membros da IADMS! Em uma postagem anterior, nós discutimos o cenário atual de políticas públicas e de acesso à informação no campo. Hoje, vamos embarcar numa viagem pelo país para conhecer alguns projetos que contribuem para preencher a lacuna existente entre Dança e saúde. 
Embora o acesso à informação sobre Dança e saúde para um público mais amplo seja ainda uma grande questão no Brasil, vem surgindo um movimento para colocar a Medicina e Ciência da Dança em prática. Eu sou parte de uma comunidade crescente de bailarinos, médicos, fisioterapeutas e cientistas da dança, profundamente apaixonada por essa arte e também comprometida com o bem-estar do dançarino. Temos estado à serviço da dança de diferentes maneiras, oferecendo atendimentos individuais aos bailarinos, ou desenvolvendo projetos para grupos maiores. 
Como já discutimos no primeiro artigo dessa série, parece haver uma lacuna entre a ciência e a clínica. Ao mesmo tempo, dentro do setor da Dança no país existe pouco reconhecimento quanto às demandas de saúde do bailarino. Portanto, é possível presumir que poucos são os profissionais da Ciência da Dança que atuam em companhias e escolas de dança. De fato, é bastante raro encontrar serviços de saúde sendo oferecidos para bailarinos nesses ambientes. Apesar dos obstáculos ao longo do caminho, algumas iniciativas têm sido desenvolvidas com o objetivo de unir Dança e saúde – muitas delas criadas por membros da IADMS de diferentes partes do Brasil. 
Dra. Izabela Lucchese Gavioli, membro da IADMS, cumpre diferentes papéis no seu dia-a-dia: ela é médica, coreógrafa e professora de Dança na UFRGS, em Porto Alegre. Tendo mais de 20 anos de experiência clínica, Dra. Gavioli conta que decidiu seguir a especialização em Reumatologia e Medicina Esportiva pela vontade de contribuir para a saúde do bailarino. Ela afirma: "Como sempre dancei, tinha muito interesse em entender o corpo do bailarino da perspectiva médica". Atualmente, a maioria de seus pacientes são bailarinos e professores de Dança. 
Kaanda Gontijo, outro membro da IADMS no Sul do Brasil, tem atuado pela prevenção e tratamento de lesões em bailarinos na clínica, no estúdio e no laboratório. Hoje, ela aplica o trabalho desenvolvido em seu doutorado na Escola Bolshoi no Brasil, bem como em alguns bailarinos do Miami City Ballet, na Flórida, EUA. Ela diz: "Essa abordagem para a prevenção de lesões está profundamente associada ao aprimoramento técnico, considerando a postura corporal individual do bailarino e aspectos psico-comportamentais.". "O meu objetivo...", explica Kaanda, "...é despertar a consciência do bailarino clássico para as necessidades de seu corpo, aumentando a longevidade artística sem detrimentos técnicos". 
Na cidade de São Paulo, Flora Pitta - também membro da IADMS, bailarina e fisioterapeuta - decidiu estudar o corpo do bailarino depois de ter sido diagnosticada com Síndrome do Ressalto do Iliopsoas, tendo sido submetida a várias cirurgias e mais tarde à reabilitação com Fisioterapia. Hoje em dia, ela atende bailarinos em seu consultório, aplicando o método que desenvolveu para o tratamento e prevenção de lesões. Sendo também professora de dança do ventre, ela ministra cursos e workshops para este público, explorando tópicos sobre lesões. 
Há algum tempo surgiu um projeto na Quasar Companhia de Dança, em Goiânia, que vale mencionar. Originalmente desenvolvido em 2000 pelos membros da IADMS Dr. Adriano Bittar, fisioterapeuta e bailarino, e Professora de Dança Cláudia Daronch, o objetivo do projeto Equilibrartes era reduzir a ocorrência de lesão na companhia através da aplicação de um programa de condicionamento anual. O programa envolveu serviços de tratamento com Terapia Craniossacral para bailarinos lesionados, bem como um trabalho de condicionamento que incluia o método Pilates, a musculação e o trabalho aeróbio para toda a companhia: "Tivemos a oportunidade de participar de reuniões junto a membros da equipe para organização da preparação técnica e discussão do programa de aulas diárias da companhia", diz o Dr. Bittar. "Naquela época, eu também ocupava o cargo de professora de técnica de dança e ensaiadora da companhia. Portanto, foi fácil alinhar a preparação técnica às exigências da coreografia", afirma a professora Daronch. Durante o período do projeto, houve uma diminuição de 60% na incidência de lesões na companhia. 
Recentemente, o primeiro estúdio especializado em treinamento para bailarinos foi fundado no país. Dirigido por um dos membros IADMS, a doutoranda Bárbara Pessali-Marques, o Bastidores Centro de Treinamento promove condicionamento e reabilitação para bailarinos em Belo Horizonte. Abrigando uma equipe multidisciplinar de fisioterapeutas, educadores físicos e nutricionistas com conhecimento da saúde do bailarino, o estúdio também oferece cursos para professores de Dança e realiza estudos clínicos sobre o tema. 
Tendo experienciado as potencialidades e oportunidades de Dança e saúde no Reino Unido, encontrei, ao chegar no Brasil, uma atmosfera fascinante de crescentes possibilidades no campo. Adquirindo o título de Mestre em Ciência da Dança pelo Conservatório Trinity Laban, eu co-fundei o projeto "Corpos Aptos, Gestos Livres", atualmente baseado no Rio de Janeiro. Profundamente enraizado nesta área de conhecimento, a inicitiava tem o objetivo de promover a saúde e bem-estar do bailarino ao criar acessibilidade à informação para o setor da Dança através de cursos, consultorias e workshops. Um dos pilares desse projeto é o programa de cursos de preparação física para Dança, desenvolvido em parceria com um especialista em cinesiologia e educação somática e que conta com a contribuição de um fisioterapeuta, um educador físico e um professor de Dança. Ao considerar as demandas fisiológicas da Dança e as necessidades do corpo do bailarino, trabalhamos para aprimorar a performance e prevenir lesões nesta população. 
É, sem dúvida, entusiasmante observar um pouco do trabalho que está sendo desenvolvido nesse momento no Brasil. Ao nos colocarmos em ação, estamos juntos construindo as estruturas para sustentar o campo. 
Fique ligado, em breve estará no ar a próxima edição do "Integrando Dança e Saúde no Brasil"!  
- Junte-se a nós no Grupo "Dance Science Brasil"! 
- São membros brasileiros da IADMS: 
Adriano J. Bittar Sr
Aline N. Haas
Bárbara P. Marques
Clara Fischer Gam
Claudia Daronch
Daisy M. Machado
Flora M. Pitta
Izabela L. Gavioli
Kaanda N. Gontijo
Marcia Leite
Mariana G. Bahlis 
Clara Fischer Gam, Mestre Ciência da Dança
Licenciada em Dança
Administradora do grupo Dance Science Brasil
Co-fundadora do Corpos Aptos, Gestos Livres
Rio de Janeiro – Brazil
clara.figa@gmail.com
www.clarafischergam.com