IADMS 2017 A Day for Teachers PANEL: Gaby Allard
Posted by: IADMS Promotion Committee 
Gaby Allard, ArtEZ School of Dance, Arnhem, The Netherlands, Faculty of Dance and Theatre Director, will be part of a panel of speakers on A Day for Teachers - part of the IADMS 2017 Annual Conference. Check out this brief interview with her here!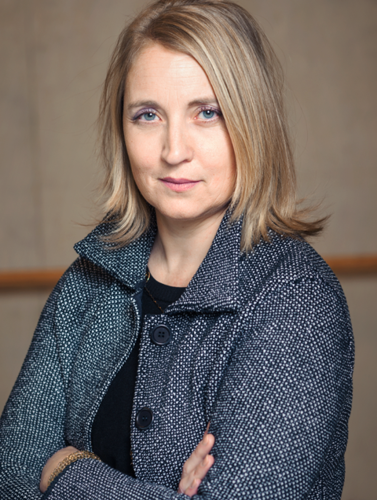 Photographer: Ron Steemers
1. Could you tell us about your presentation theme at the 27th IADMS Annual Conference?
As a member of a panel discussing the challenges of implementing dance science and medicine, I aim to contribute to the awareness and importance of the need to form interdisciplinary teams around research implementation trajectories. I offer discourse around the notion of circulair valorization, a product of the research I have been conducting with several ass professors within my research projects. (M.Wyon, H.Oosterling)
2. Why is it import to discuss this topic with the IADMS community? What are the implications of this topic to the dance sector/dance health professionals?
I frequently experience the challenges practitioners and researchers undergo in understanding how to go about connecting their practice, terminology, methods and standards. When it really starts to matter, deep deep into the actual practice of connecting/ bridging knowledge, we still have some work to do. It will influence how we look at valorization and dissemination.
3. What are your thoughts on IADMS relevance for your field of work?
As a school director, my main focus is to provide excellent education for all our students. As a Practice Based researcher, my main driver is distill relevant questions from our practice and transit them to diverse research practices. As the director of The National Centre Performing Arts my main concern is to connect performing arts knowledge and research output from and to other domains. I think it is in the bridging that takes place between my own roles and these domains that I feel and experience IADMS and the IADMS network does play an important role.
4. Personally, what is the importance of attending to IADMS annual conferences?
Check, balance, connect. To get insight in the latest research, test my ideas on possible interest and research relevance of pending questions from the practice, (re)connect with my peers. Get inspired and motivated to turn back a few days later to the position of 'lonely ambassador' in my daily practice.
5. What do you think you are most looking forward to on this year's conference?
The openness to test ideas with experts and the increasing focus on bridging practice and research.