IADMS 2017: Speaker Brooke Winder
Posted by: IADMS Promotion Committee 
Introducing a featured speaker at this year's IADMS Annual Conference - Brooke Winder, PT, DPT, OCS. Brooke is faculty at Cal State Long Beach and serves as a committee member in the American Physical Therapy Association's Performing Arts Special Interest Group!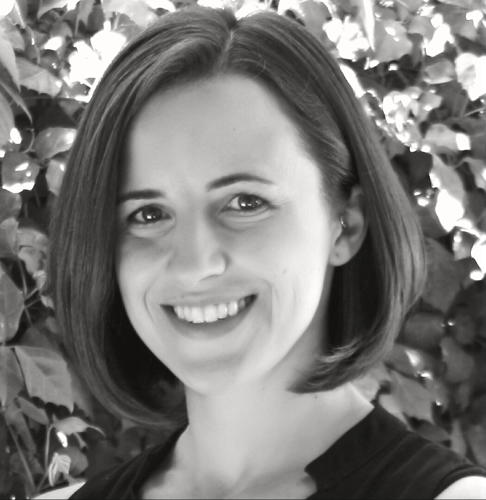 1. Could you tell us about your presentation theme at the 27th IADMS Annual Conference?
The focus of my presentation is a synthesis of current research regarding pelvic floor dysfunction, including varied diagnoses such as incontinence and pelvic pain, in dancers. The goal of this presentation is to present hypothesized risk factors for pelvic floor dysfunction in the dance population and to highlight needs for future research and clinical screening.
2. Why is it import to discuss this topic with the IADMS community? What are the implications of this topic to the dance sector/dance health professionals?
This topic is important because pelvic floor dysfunction imposes significant limitations in the quality of life of performers who experience symptoms. These symptoms are often underreported due to their sensitive nature. If knowledge in this area can be expanded within the dance community I believe we can become even better equipped to educate dancers and help healthcare professionals spot and take care of these issues more frequently.
3. What are your thoughts on IADMS relevance for your field of work?
As a Doctor of Physical Therapy and professor of Dance Science at California State University, Long Beach, I think IADMS is an extremely important organization in my field. Through IADMS I can stay connected to current research and clinical trends in dance science with perspectives drawn from an incredibly wide range of locations and experiences. I can also help bring the most current information to my undergraduate and graduate students and help them to become more involved in the dance science community.
4. Personally, what is the importance of attending to IADMS annual conferences?
I feel that attending the IADMS annual conference is important for me in many ways. The research, clinical pearls and movement experiences at IADMS annual conferences help me to feel inspired by those around me doing great work and advocating so well for performers' health and well-being. It helps me to widen my vision about where my own research can go and how I can more creatively and effectively help my patients and my students.
5. What do you think you are most looking forward to on this year's conference?
I am looking forward to dialoging face to face with others who share the same passion as I do for the field of dance science. I look forward to connecting with the faculty from other dance science programs and other dance physical therapists to share ideas. And, in general, I am excited to learn from this year's varied programming.