IADMS 2017: Speaker Jatin Ambegaonkar
Posted by: IADMS Promotion Committee 
Introducing Jatin Ambegaonkar - a featured speaker at this year's Annual Conference and the Chair of the IADMS Research Committee. Check out an interview with Jatin here.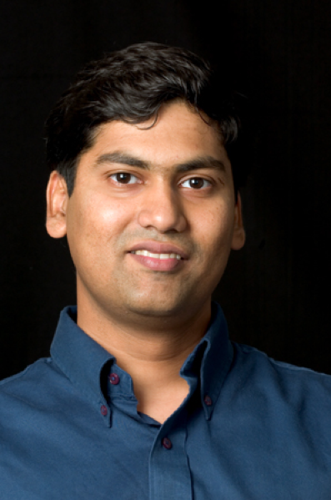 1. Could you tell us about your presentation theme at the 27th IADMS Annual Conference?
Dancers often perform hop, jump, and land motions to achieve a graceful performance aesthetic. Dance training may lead to dancers using one leg preferentially over the other(i.e. LE asymmetry). Little research has examined LE symmetry in dancers. We examined single-leg horizontal work, balance, and LE symmetry in female collegiate dancers and found that lower extremity single-leg horizontal work and balance are symmetrical in healthy female collegiate dancers.
2. Why is it import to discuss this topic with the IADMS community? What are the implications of this topic to the dance sector/dance health professionals?
Over 50% of dancers' landings involve a single leg. Dancers thus need adequate single-leg Lower Extremity(LE) horizontal work(i.e. horizontal hopping) and balance to perform these motions. Clinicians also often use performance on one leg as compared to the other to determine return-to-activity post injury(e.g.>85% performance on injured vs. non-injured leg). Educators can design dance routines that require single-leg motions on either leg without worrying about whether female collegiate dancers' single leg hops or balance differs across legs. Clinicians can also use uninjured leg's hop and balance as baselines to determine return-to-activity values for the injured leg
3. What are your thoughts on IADMS relevance for your field of work?
Very relevant - IADMS is a multi-disciplinary platform for all those interested in reducing injury risk and improving performance in dancers
4. Personally, what is the importance of attending to IADMS annual conferences?
I enjoy meeting and learning from multi-disciplinary experts about how to reduce injury risk and improve performance in dancers
5. What do you think you are most looking forward to on this year's conference?
The Duels and the research presentations.