Student perspectives: Dance Science in Finland
Posted by: IADMS Student Committee
Student perspectives: Dance Science in Finland
With the Helsinki conference fast-approaching we were excited to talk to Finnish dance science student Oonasofia (Sofia) Saukkonen to find out more about the dance science scene in Finland! Sofia is a physiotherapist and dance scientist who graduated with an MSc from the University of Bedfordshire, UK in 2017. Currently, Sofia is working on a number of research projects, in addition to completing her BA in Dance Teaching at a Finnish university.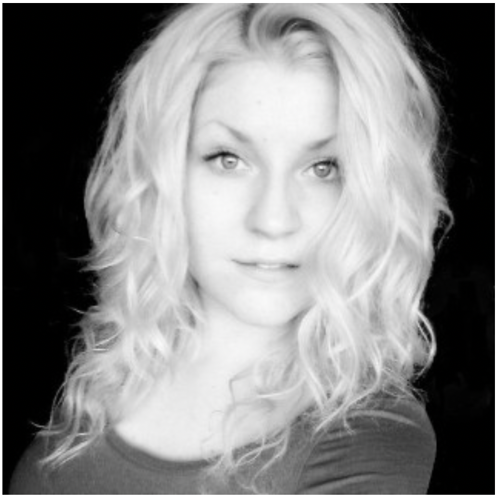 - How did you first get interested in dance science/medicine?
Sofia: I am a physiotherapist and a dance scientist. The dance studio was my second home ever since I stepped there for the first time as a three-year old. As a teenager I started to dream of a professional career in dance and along the way, while working as a dancer and a dance teacher, I developed an interest in the functioning and biomechanics of the human body. I became a physiotherapist. After this, an MSc in dance science allowed me to deepen my understanding of dance practice from physiological, psychological, and biomechanical perspectives.
- Are you currently working on any research? Can you give us your elevator pitch about your research area?
Sofia: My forthcoming research will investigate improving dancers' turnout, following my dissertation which focused on the same area. I am keen to better understand how dancers' alignment may improve or deteriorate their performance, as well as its relation with injuries. I am also highly interested in the benefits of dance training for the non-dancing populations and how dance could benefit different groups of people used both in rehabilitation and as preventative practice.
- What are your plans now you've graduated?
Sofia: I graduated with an MSc from the University of Bedfordshire, UK in 2017 after which I have been doing some teaching at the university and focusing on a dance film project. The project is done in cooperation with a Finnish association run by women living with cancer (Siskot ry). Simultaneously I am finishing a BA in Dance Teaching in a Finnish university and planning my next research project that I will carry out in Finland. In the future, I hope to provide the Finnish dance community with information of dancers' training and well-being, based on dance scientific research – in Finnish language.
- Can you tell us a bit about the dance medicine and science 'scene' in Finland?
Sofia: As mentioned before, I did my MSc in dance science in the UK. This programme does not exist in Finland. Instead, specializing in dance medicine e.g. for a physiotherapist happens often having background in dance, and by making the right choices during and after studies; with internships and dissertation subjects one has an opportunity to choose a path in dance medicine. The key organization in dance medicine and science in Finland is DHF (Dance Health Finland ry). DHF works in promoting the well-being of Finnish dance students and professionals, but also aims to enhance the knowledge of Finnish health professionals working in the dance field. DHF also has a register for professionals working in the dance medicine field for dancers to easily find the right help as needed. We have some great experts specialized in dance medicine.
- What can you tell us about the arts and dance in Finland?
Sofia: In Finland, there are tens of thousands of recreational dancers. Professional dance activities, especially the number of companies and choreographers have grown strongly in recent decades. With a population of only 5.5 million people there are still many educational paths for one to aspire to a professional career in dance; four vocational schools and four universities offering higher education. Finnish professional dancer education is of a high standard and the dancers and choreographers often find employment not only in Finland but also internationally. They work in performing and increasingly also in other art-based activities such as community dance projects.
There are regional dance centres aiming to improve dancers' employment, to increase dancers' working possibilities, and supporting dancers' collaboration; many professional organizations exist to support dance professionals in their work e.g. in providing training possibilities, developing the quality of dance education, or offering help in law-related matters. For a small country there is a great variety of dance festivals around the year. There is a magazine of the artists, phenomena and ideas on the Finnish dance scene publishes in English called 'Finnish Dance in Focus'. Probably the greatest and most important ongoing project now in dance in Finland is the Dance House Helsinki project. The Dance House will open its doors in 2020 and aims to help Helsinki become one of the leading cities of dance in Europe and worldwide. It will be open for all forms of dance providing versatile opportunities for collaboration, performance spaces, and high-level programme hoping to increase the number of dance spectators as well as international visits to Finland.
- What would you say to a student thinking of attending this year's annual meeting in Helsinki, Finland?
Sofia: Helsinki is a vibrant and laid-back yet active city with charming architecture. One third of Helsinki is covered in green areas. It can be easily explored by foot and close to the conference venue you can find interesting places to visit whether you are into contemporary art (Kiasma), museums (The National Museum of Finland), walks in green parks next to water (City Park Hesperian Puisto), restaurants, or shopping in the centre. Within walking distance there are also the. Helsinki Music Centre and Finnish National Opera.
Public transportation is easy to use, and you will get along in English no matter where you go as most Finns speak fluent English. Last year the lowest temperature was -5°C and the highest +14°C in October so I guess it is good to be prepared for anything! Finland is a country with 188 000 lakes, the Northern Lights, and it is said to be the greenest country in the world. It is the home of Santa Claus, and one of the few countries where lost wallets often get returned to their owners. Not only is the IADMS Conference itself a great reason to visit Helsinki but if willing, you will find exciting things to explore and iconic places to see on your free time. I warmly welcome you to my home country!
For more information in English:
Dance Health Finland (DHF): https://www.dhf.fi/4
Dance House Helsinki: https://tanssintalo.fi/en/about-us/
Dance Info Finland: https://www.danceinfo.fi/en/infobank-category/education/
(Dance education, festivals, residencies, organizations, companies, and choreographers etc.)
Guides and Things to Do in Helsinki:
https://www.myhelsinki.fi/en
http://www.visitfinland.com/helsinki/