Meet the 2020 Dance Educators' Award Nominees, Part 1 of 3
The IADMS Dance Educators' Committee is eager to celebrate nominees for the Dance Educator Award. This year, 22 astounding educators were nominated by their colleagues and students for masterfully integrating principles of Dance Medicine and Science into their teaching practice and inspiring future generations of dance teachers to do the same. Nominators spoke passionately about these studio teachers, clinicians, healthcare providers, coaches, and classroom lecturers. Each of these professionals has devoted themselves to improving the health and performance of dancers through education and we thank them all for their service. The winner of the Dance Educator Award will be announced Monday October 19th at 11:30am EDT on Facebook Live at www.facebook.com/iadms. Until then, we're excited to share a bit about each of the 2020 nominees in a series of blog posts. This is the first of three blog posts highlighting the nominees.
N.B Nominees are listed in no particular order
Daan van den Akker – Physiotherapist: Hamburg Ballet, Hamburg Ballet School and creator of Ballet Beasts online platform and podcast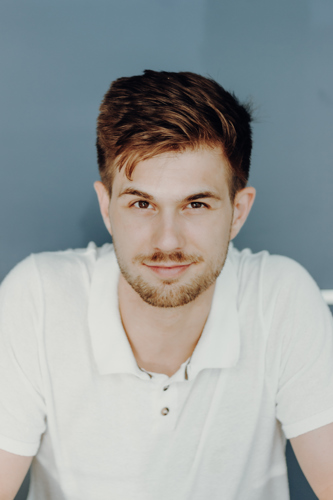 Nominated by Graeme Fuhrman
"As a professional working dancer trying to continue my training in the age of COVID-19, Daan's training has been an indispensable resource. Thanks to the virtual training Daan made freely available, I feel confident that I will be able to go back to work ready to dance to my full potential."
Daan van den Akker is a dance educator and physiotherapist from the Hamburg Ballet. He is a teacher who uses his knowledge of dance science and human anatomy to prioritise the health and wellbeing of every dancer with whom he works. Drawing on his background as a professional dancer as well as his physiotherapy education, he has created "Ballet Beasts," an international online ballet training class that is specifically designed for those confined in their homes due to the COVID-19 pandemic.
In his role at Hamburg Ballet and Hamburg Ballet School he has adopted a more active approach to health, initiating group training for the company and injury prevention classes for the school. He believes we should never stop giving the body the inputs it needs to become and remain strong.
"I truly believe we need to open up our doors and be in touch with other companies on the subjects of health and wellbeing. We can learn and adapt. The dance world is a small but widely spread world that can benefit greatly from such collaborations." – Daan van den Akker
Katrina Edwards – Conditioning Specialist and Student Development Co-Ordinator at The Australian Ballet School (ABS)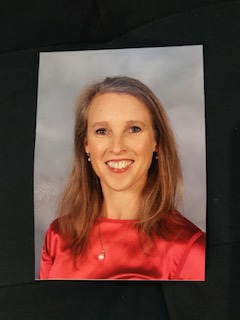 Nominated by Mark Pace
"I have always been in admiration of her continual drive for excellence, not only in her own development but also her generosity in her teaching. I am proud to nominate Katrina for the Dance Educator Award."
Katrina Edwards worked as a professional dancer for 15 years before training as a Pilates instructor. She has since established three successful Pilates studios in Melbourne. Joining the faculty of the Australian Ballet School in 2016, Katrina continues to build on already established health practices with current research on strength and conditioning. Her aim is not only to build a physically strong dancer, but also a resilient dancer who can cope with the pressures of high performance by incorporating current research on health and wellbeing and talent development.
Katrina is passionate about the mind/body somatic practices and watching how a student can let go of rigidity and understand stability, enabling a more profound physical connection with themselves and their bodies.
"I am grateful for my 20 years of teaching experience and the exposure I have had across various high performing environments, which have provided me with the confidence and empowerment to use the expertise and knowledge that is my history." – Katrina Edwards
Andrea Downie - Dance educator, choreographer, kinesiology instructor and an academic researcher in dance science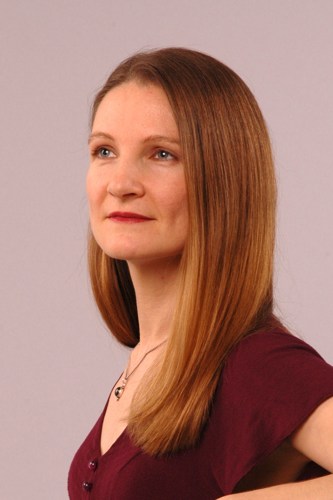 Nominated by Karine Rathle
"Andrea Downie continues to be an inspiration for her students, colleagues, and members of HDC's Board of Directors."
Andrea Downie is a founding member of Healthy Dancer Canada (HDC), a dance educator, choreographer, kinesiology instructor and an academic researcher in dance science, specializing in motor learning and developed the Multisensory Pedagogical Model for Dance Skill Instruction to enhance dance skill learning. She also has a Level 2 Conditioning-with-Imagery (C-I) certification.
In pursuit of her ongoing passion for dance, her unique pedagogy is embedded in strong humanistic values of empathy, respect, equality and somatic integrity. She works actively as a guest dance instructor, choreographer and speaker across Canada, enthusiastically sharing her passion with teachers and dancers of all ages, levels and abilities.
"As a dance educator, one of my fundamental roles is to cultivate a positive, safe, inclusive and supportive learning environment that allows my students, of all ages and levels of experience, to grow and know through dance." – Andrea Downie
Donna Krasnow – Dancer, dance educator, Professor Emerita and Senior Scholar: Department of Dance, York University, Toronto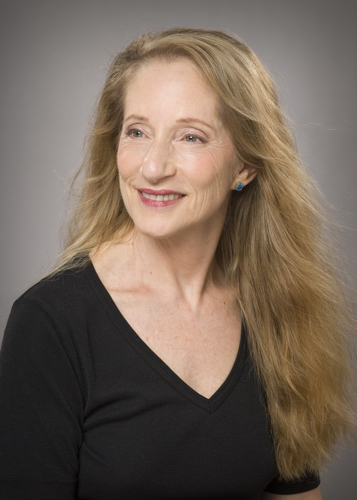 Nominated by Paula Thomson
"Her integrity as a teacher and her passion as a dance artist are always evident. Her passion for dance science and medicine is also equally infused in all her work."
As full professor at York University's Dance Department, Donna Krasnow implemented the dance science stream for undergraduate and graduate students. She developed curriculum that was rooted in rigorous scientific research and shared this rigor with her dance students. After retiring from York University, Donna worked as adjunct faculty in the Department of Kinesiology at California State University, Northridge where she implemented the graduate course, Seminar in Dance Science, and educated dancers who majored in kinesiology.
It has been Donna's goal to incorporate dance science into all her classes, including studies of anatomy, kinesiology, psychology, motor development, motor control, and motor learning. She also created C-I Training™ (Conditioning with Imagery) which now has 100 certified teachers worldwide.
"My view is that aesthetics and artistry should never be at the expense of physical and mental health. Respect for the minds and bodies of our dancers must stay at the forefront of our work." – Donna Krasnow
Manuela Angioi - Senior Lecturer at the Centre for Sports and Exercise Medicine, Queen Mary College, University of London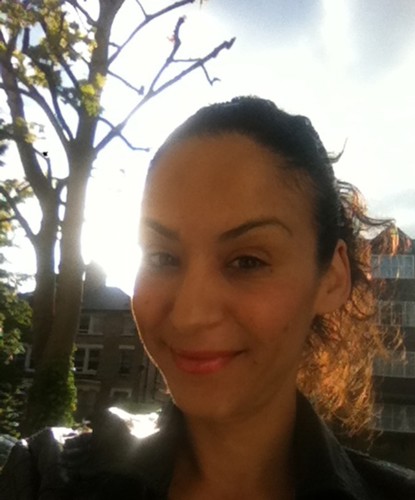 Nominated by Ian Beasley
"[Manuela Angioi] has endless energy and enthusiasm in the pursuit of, research into, and education around, the health of dancers."
Manuela Angioi is Senior Lecturer at the Centre for Sports and Exercise Medicine at Queen Mary University of London. In 2012 she designed the Dance Medicine module to be embedded in the MSc Sports and Exercise Medicine degree. This was designed for clinicians to understand the management, prevention and care of injuries diseases and conditions typical of dancers of different styles and levels, focusing mainly to ballet and contemporary dance.
An NHS Emergency Dance Injury Clinic has recently been launched at Queen Mary University of London (QMUL) / Mile End Hospital in partnership with the National Institute of Dance Medicine and Science (NIDMS). QMUL sports and exercise medicine students will be offered the opportunity to attend these clinics to enhance their learning.
"As an academic working in Sports and Exercise Medicine (SEM) I gladly acknowledge Dance Medicine and Science has gained a critical and respectable role within SEM. This is the result of the outstanding work of teachers, dancers, academics, clinicians and certainly IADMS." – Manuela Angioi
Sarah Wilcoxon – Assistant Professor, Missouri State University, USA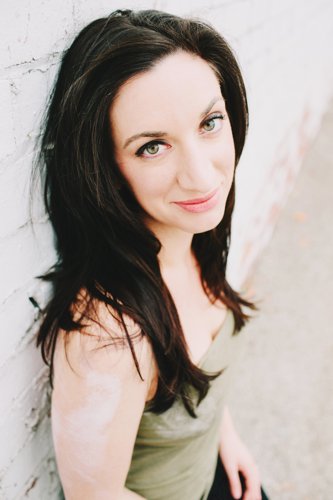 Nominated by Jeremy A. Chesman
"Her work has inspired and challenged the students in the department, as well as colleagues in Theatre and Musical Theatre."
Sarah Wilcoxon is an Assistant Professor at the Missouri State University where she teaches ballet and jazz as well as somatic practices and conditioning. In her first year at the university Sarah established a conditioning studio to be used by the students, as well as implementing a two-week conditioning programme for return to the studio at the beginning of a new semester. Sarah has also spearheaded an initiative for performance health in the dance department, which includes the addition of a somatics course every semester.
Her teaching philosophy is centered on creating an environment that gives students agency, being realistic with them about the physical demands of a career in dance, and training them as such in the studio.
"I offer students varied tools with which they may approach their movement goals, with the aim of making classroom material both safe and attainable for dancers with different facilities and degrees of experience." – Sarah Wilcoxon
Angelique Wilkie – Performer, singer, dramaturge and pedagogue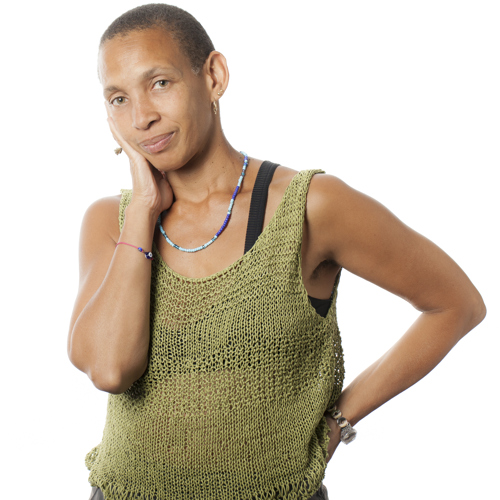 Nominated by Karine Rathle & Erin Flynn
"She is an inspiration to her colleagues and students alike, with a humane vision of the moving body."
Angélique Wilkie has taught contemporary technique for companies, schools and festivals across Europe including ImpulsTanz (Vienna), Henny Jurriens Stichting (Amsterdam), SEAD (Salzburg), Wim Vandekeybus/Ultima Vez (Brussels),Circuit-Est centre chorégraphique (Montreal). She spent 8 years at École Supérieure des Arts du Cirque (ESAC) in Brussels as a teacher and dramaturgical advisor to the students as well as Pedagogical Coordinator of the school.
Her approach integrates principles of science and somatics providing dancers and dance educators with tools to improve through autonomous learning.
She is a part of progressive initiatives at Concordia University such as EAHR-Ethnocultural Art Histories Research and as co-director of the Performing Arts Research Cluster (LePARC / Milieux Institute for Arts, Culture & Technology.
"Nurturing the dancer's capacity for a physically and mentally healthy, critically engaged career that allows them full access to their personal agency and artistry is the focus of my pedagogical practice." – Angelique Wilkie