31st Annual Conference Special Interest Group (SIG) Day: A Day for Dance for Health
One of our Special Interest Group (SIG) days this year is: A Day for Dance for Health organized by the IADMS Dance for Health Committee.
24th October 2021 - 8am-2pm (MST)
Here, the Dance for Health Committee provide details of two of the events happening as part of this day:
Presentation on the Colorado Ballet's Dance and Down Syndrome Program BBBY – 'Be Beautiful – Be Yourself'.
A Research Brainstorm Event entitled 'Data Talks'
Colorado Ballet's Dance and Down Syndrome Program BBBY – 'Be Beautiful – Be Yourself'.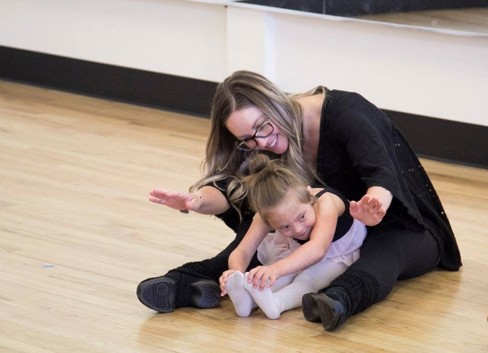 Colorado Ballet's Education & Community Engagement's department mission is 'Every. Body. Dance'. We want to make dance accessible to everyone, promote dance as a part of a healthy lifestyle, and encourage creativity and expression while fostering an appreciation for ballet. Join us as we discuss one of the ways we do this by teaching dance to young people with Down syndrome. After an overview of the program, clear some space and be ready to move as we walk you through a sample class with one of our expert Teaching Artists. Learn about the benefits these students experience from participating in ballet classes, the theory that goes into our methods, and our partnership with Global Down Syndrome Foundation. You'll take a taster workshop with movement facilitator Jen GaNun and Staci Unrau, a long-term student of the program, and hear from Pat Winders, a healthcare professional who helped launch the program over ten years ago. We'll discuss program growth, before finishing with a Q&A moderated by IADMS Dance for Health committee Chair, Clare Guss-West.
"Dancers in the [Be Beautiful, Be Yourself (BBBY)] program are amazing students who embrace the heart and the art of dance" said BBBY instructor Julie Anderson. "Students in the program benefit from working in a group setting; becoming role models and mentors for each other. As performers, these dancers command our attention, and they bring authenticity, presence, and joy to every choreographic work and improvisational dance."
Who is presenting?
Emily Herrin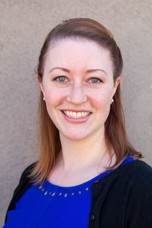 Emily is the Director of Education & Community Engagement at Colorado Ballet where she is pleased to be overseeing the department and pursuing the mission of 'Every. Body. Dance.'. Her role includes bringing the strategic plan to life through a lens of equity and access in addition to working as a Teaching Artist, providing training, and managing programs. After receiving Bachelor of Arts degrees in dance and psychology and a minor in French, she moved to Colorado and danced as a company member for Kim Robards Dance in 2015 and 2016 and worked briefly with Winifred R. Harris. She has studied a variety of dance idioms and dance pedagogy with masters such as Anne Mueller, Maurice Watson, Brian Enos, and others; most notably was her participation in the Summer Dance Institute for Teachers at the Creative Dance Center in Seattle, WA where she studied directly with Anne Green Gilbert and Dionne Kamara. Emily's passion for expanding inclusivity in the fields of dance and dance education has shaped her work. She uses arts integration to help inspire students of all ages to explore social and emotional skills or language, math, and sciences on a deeper level using movement. Emily is also a two-time presenter at the National Dance Education Organization's annual conference, a certified Pilates instructor, enjoys traveling, and is an avid rock climber.
Jen GaNun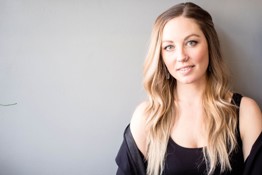 Jen GaNun's experience with movement began as a young dancer in New Jersey where she studied traditional dance forms and technique through the Contemporary Dance and Theatre Company. She is a graduate of Springfield College where she studied Rehabilitation and Disability Studies and Dance. After college Jen joined Americorps NCCC which brought her to Denver. Fully immersed into Denver's dance community she has performed with companies such as Avatar Movement, Highlands Dance Company, AFI, Parallax Performing Arts , Relevé Aerial and Cleo Parker Robinson Company 2. https://coloradoballet.org/Jen-GaNun
Patricia Winders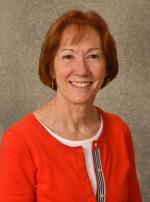 Patricia Winders is the Director of Therapies and Senior Physical Therapist at the Anna & John J. Sie Center for Down Syndrome at Children's Hospital Colorado. Prior to this position, she worked at the Kennedy Krieger Institute Down Syndrome Clinic in Baltimore, Maryland (from 1989-2007). Since 1981, she has specialized in providing physical therapy services to children with Down Syndrome. She is author of the book Gross Motor Skills for Children with Down Syndrome: A Guide for Parents and Professionals (Second Edition), published by Woodbine House (2014). She is a member of the Down Syndrome Medical Interest Group (DSMIG-USA) and also serves on the Professional Advisory Committee of the National Down Syndrome Congress (NDSC).
Special student guest: Staci Unrau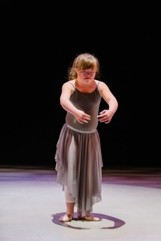 Staci is a long-time participant in the Be Beautiful, Be Yourself program at Colorado Ballet. She has studied ballet for more than 5 years and appeared in the professional company's production of The Nutcracker as a party scene dancer. We are thrilled to have Staci joining this presentation as a student teacher and expert participant in the program.
A Research Brainstorm Event entitled 'Data Talks'
This session is also part of the IADMS 31st Annual Conference and Special Interest Day for Dance for Health.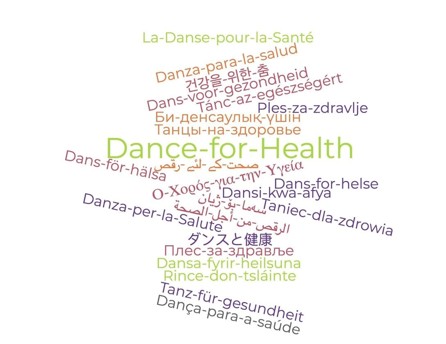 Hosted by Dr Hanna Poikonen, Dr Emma Redding, and Dr Ashley McGill, Data Talks is a platform where researchers, dance artists, health care practitioners, and those with an interest in Dance for Health, can share their thoughts, experiences, and insights into current research in the field. While meeting others with an interest in the field, this networking event also aims to identify gaps in current literature with the intention of prioritising key action points for future work.
Guest speakers David Leventhal, Program Director of Dance for PD® in New York, Dr Sylvie Fortin, Professor at the Université du Québec à Montréal, and Dr Aline Haas, Associate Professor at Federal University of Rio Grande do Sul in Brazil, will all share their research experiences and insights into different approaches and methodologies. Breakout sessions will allow for smaller group discussions and for your voices to be heard regarding where Dance for Health research should focus its efforts going forward. This session is for anyone who is interested in researching and understanding more about how dance can be used as a vehicle for health and wellbeing. Multidisciplinary collaboration is highly valued and thus we welcome individuals from a wide range of backgrounds and disciplines who are interested in dance as a means to health.
A little more about our Guest Speakers:
David is a former member of the Mark Morris Dance Company and a founding teacher of the Dance for PD® program. He has been involved in multiple research projects looking at dance for people with Parkinson's and has supported and taught workshops for others looking to teach Dance for PD internationally.
Sylvie has been involved in numerous funded research projects using dance, as well as somatic practices, with diverse populations and communities. She has published many articles looking at relationships between dance, dance science, and somatics and has recently looked at dance for stroke rehabilitation.
Aline has over 20 years of experience teaching and supervising within higher education and has been involved in numerous Dance for Health studies. She has an interest in researching in the area of dance science and its application to health and quality of life in different populations including those with Parkinson's, Stroke patients, and elderly people.
The day will also include Dance for Health focused lecture and movement presentations from a variety of presenters on topics including Parkinsons, dementia, multiple sclerosis and more which are not to be missed! For more details on this day please contact Clare Guss-West: danceforhealth@iadms.org. If you did not add this Special Interest Group (SIG) day to your registration you can still modify your registration to add it! Log into cvent using your registration confirmation number and select 'Modify Registration'. If you have questions or queries on registering or joining the conference please contact: conference@iadms.org