Introducing the keynote speakers for our 32nd Annual Conference, Limerick, Ireland
In the next few blog posts we will be introducing some of our invited speakers for our upcoming annual conference in October including this year's Keynote Speakers: Breandán de Gallaí' PhD and Camilla Knight PhD.
Breandán de Gallaí' PhD
'Transitions in dance & challenges across the span of a dancer's career'
Saturday, October 29 - University of Limerick Concert Hall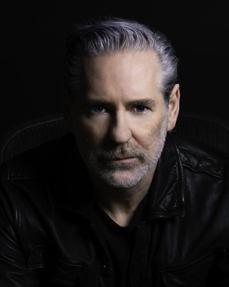 Dancer, choreographer and dance academic, Breandán de Gallaí's involvement with dance is multifaceted. In his capacity as artist director and choreographer of dance company Ériu, Breandán explores the poetic potential of the Irish dance form and presents work that is explorative and innovative in a contemporary context. He has created several works, most notably The Village, Walls Talk, Salómae, Aon, Lïnger, Rite of Spring and Noċtú. The work has been nominated for several major awards including The Drama Desks (NY), Business to Arts (Ire), and Total Theatre Awards (UK).
As a dance scholar Breandán's interest lies in the contemporisation of Irish dance. He completed a performance-based doctorate in 2013, the first of its kind in the world. He earned an MA in Ethnochoreology in 2009, and was external examiner for the MA in Traditional Irish Dance Performance at the University of Limerick from 2004 - 2008. Breandán has held the positions of Course Director of the Arts Practice PhD programme and the MA Irish Dance Performance at the University of Limerick. He is currently Course Director of the BA Irish Dance at the university. Breandán also holds a B.Sc. in Physics.
As a dancer, Breandán toured with Riverdance from 1994 - 2003, 7 of which in the position of principal dancer. In 2007 he returned to Riverdance as Dance Director.  Breandán is an enthusiast of many dance genres and in 1988 he graduated from the Gus Giordano Dance Academy, Chicago, having been awarded a scholarship to study Ballet, Modern, Jazz and Tap dance.
Camilla Knight PhD
'Examining and Supporting dance student-parent-teacher relationship'
Sunday, October 30 - University of Limerick Concert Hall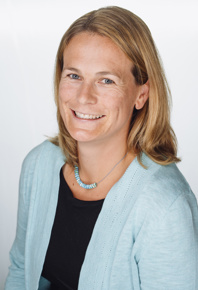 Dr Camilla Knight is a Professor in Sport Psychology and Youth Sport at Swansea University, UK and University of Agder, Norway. She is also the Youth Sport lead for the Welsh Institute of Performance Science and a BASES accredited Sport and Exercise Scientist. Camilla's research interests are concerned with understanding and enhancing the psychosocial experiences of children in sport, with a particular focus upon the influence of parents. Camilla is co-author of "Parenting in youth sport: From Research to Practice" (Routledge, 2014) and co-editor of "Sport Psychology for Young Athletes" (Routledge, 2017). She has published over 25 book chapters on topics related to parental involvement in sport and children's experiences in sport more broadly, as well as 60 peer reviewed journal articles. Her work has been presented at over 100 national and international conferences, including a number of keynote presentations. As well as conducting and disseminating research, Camilla also consults widely with a range of national and international sports organisations regarding parental involvement and youth sport participation more broadly. 
We asked Camilla for details on her presentation and her thoughts on being involved in our upcoming conference and these were her responses:
1. Could you explain what topic your presentation will explore and why this is important for the dance medicine and science field?  
My topic will explore the dancer-parent-teacher relationship. This relationship is the foundation of optimal experiences and development of dancers.
2. What are the key 'take-home' messages that our conference delegates can be informed of from your presentation?
  - The importance of the dancer-parent-teacher relationship
  - What an effective relationship looks like
  - Strategies for optimising this relationship  
3. What are you most looking forward to about our first-ever hybrid IADMS Annual Conference in Ireland?
Having an opportunity to see how the field is progressing and to gain insights into the range of research and topics being considered within this area.
Check back for more invited speakers' blogs coming soon!
Visit the conference website to learn more and register to join us either in-person in Ireland or virtually online from anywhere in the world!