Introducing the 2021 Student Research Fund Recipients (Part 2)
The IADMS Research Committee is proud to announce the eight recipients of the 2021 Student Research Fund! Student research abstracts for the IADMS 31nd Annual Conference 2021 were blind reviewed by the Research Committee, evaluating multiple criteria, from methodological merit to originality. The eight recipients have demonstrated outstanding and promising work, and we celebrate them for their accomplishments! 
This week on the IADMS blog, we will be introducing the recipients. Be sure to also check out part 1 to hear from all eight recipients and learn more about their research and what receiving the award means to them!
Paige Rice 
Title: Isolated ankle-joint training improves strength and saut de chat performance in dancers while maintaining aesthetics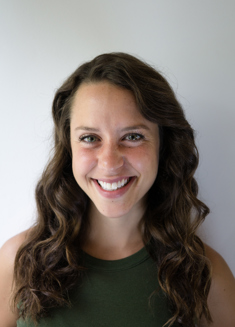 Dr. Paige Rice's primary research aims are to 1) optimize strength and conditioning approaches within dance science, 2) prevent injury in dancers based on biomechanical patterns, and 3) identify enhanced movement biomechanics in clinical populations that participate in dance therapy. In the research she presented at IADMS in 2021, her research team sought to determine the effect of a 12-week ankle-specific block progression training program on saut de chat leaping performance. The training program consisted of four blocks: isometric, dynamic constant external resistance, accentuated eccentric loading, and plyometric training. Dr. Rice and colleagues found that isolated ankle-joint training significantly improved maximal plantar flexion strength, leap height, and leap peak power. Aesthetic measures such as peak split angle, mean trunk angle, and trunk angle range during leaping were unchanged. Furthermore, they observed significant increases in Achilles tendon stiffness, ankle power, and braking ankle stiffness. Such information implies that dancers might benefit from an ankle-specific training program to improve strength and power without altering aesthetic leaping performance.  
Receiving the 2021 IADMS Student Research Award has been an absolute honor! IADMS continues to support emerging researchers paving a path for individuals to bridge the gap between the arts and sciences, for which I am immensely grateful. I have had the privilege of interacting with some outstanding scientists, clinicians, and practitioners via IADMS that continue to be formative in my academic development. Without the innovative and creative environment IADMS has established, I would not be as confident in my research without this community. Receiving the Student Research Award will help me to continue pursuing dance biomechanics. Thank you!
Pranjal Joshi
Title: Cardiorespiratory Tests in Dance: A Systematic Review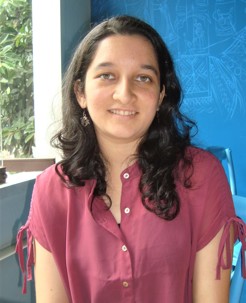 The primary aims of our study were to examine Cardiorespiratory (CR) tests used in dance and influences of CR status on performance and injury risk in dancers. Generally, dance can be classified as intermittent exercise that utilizes all the CR energy systems. Given these varying demands, practitioners can use multiple tests to examine dancers' CR fitness to identify baseline fitness, or as outcome measures to determine return-to-performance. There is a need to assess which type of CR test would be appropriate for dancers based on resources available. We found through our systematic review of literature that overall, dancers' CR status has been measured using tests ranging from studio-based to laboratory-based tests. Weak evidence exists supporting the notion that inadequate CR stimuli in class and rehearsal may be detrimental to performance and limited evidence exists for injury reduction. Field tests may be useful in terms of time, expertise and equipment required. For professionals having access to laboratories, maximal gas-exchange tests may be optimal to determine ventilatory thresholds. CR intensity in class and rehearsal (VO2 ,18.3+3.8 ml.kg-1.min-1) were generally lower than in performances (VO2 ,22+2.9 ml.kg-1.min-1). CR testing may help practitioners program supplemental training to improve dance performance and lower injury rates.  
Receiving the student research award is a great honor for me and I am humbled to receive this award. It validates for me that I am on the right track with the research I am doing. Receiving this award has spurred me to continue no matter what hurdles are in my way. My research being chosen among so many others as deserving as mine is truly a motivation to keep working and learning!  
Victoria Michalowsky
Title: Student perspectives on online dance education during COVID-19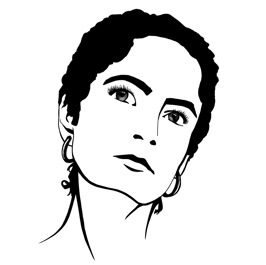 In February 2020, I was beginning my master's research at Trinity Laban Conservatoire of Music and Dance. A month later, when schools closed and countries shut down, my research pivoted to align with the historic, dare I say unprecedented, events of the time. To respond to higher education dance institutions transitioning to online education, I structured my research to interview students in this new training environment. The primary aim was to better understand what the students were going through, to be able to ascertain how dance education can be delivered online in a more effective, supportive way. The results indicated that dance students' experiences of online dance education were informed by four primary factors, where each factor presented challenges and corresponding strategies. These four factors included the students' access to resources, ability to continue learning, engagement with community, and degree of motivation. When students identified ways in which online dance education was seen as a tool to supplement progress, rather than an impediment, they experienced meaningful growth. While students voiced longing to return to the studio, online education opened opportunities for previously unexplored educational platforms, while also offering deeper insight into the values worth sustaining in the studio.
Amidst the turbulence and uncertainty of the pandemic's early months, this research felt reactionary, inevitable, and much more personal than I had anticipated. Having completed this research, I submitted an abstract to the IADMS conference, with the intention of sharing these experiences with the broader dance community. Receiving the IADMS student award is a tremendous honor. As I continue to teach both online and in person, this award enables me to attain a teaching qualification so that I can better present somatic dance material to my students and give back to the community through holistic, research-based dance education.
Jamie Hawke
Title: Knowledge Translation for Dance Educators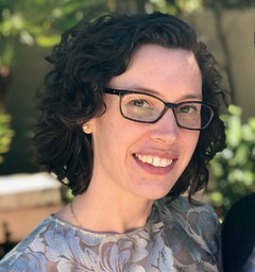 My research for this project was focused on dance educators and knowledge translation. The aim of this research was to learn more about the preferences of dance educators for receiving and implementing dance science information. We conducted a survey that asked dance educators about their preferences for dance science information which included the topics they thought were important to their teaching practices; their preferences for the format they received their information in (ex., academic journals, magazine articles, blog posts, etc.); factors related to the accessibility and applicability of dance science information; and the dance science topics they thought were easy to find information about and the topics they felt needed more research. The main findings of this research were that dance educators rated all dance science topics as important with injury prevention being rated the highest. Dance educators preferred in person and observational methods of receiving dance science information. The two topics that dance educators thought needed more research were psychology and mental health. I hope to continue researching the accessibility and applicability of dance science information within a range of different styles of dance.
I am grateful to be acknowledged by IADMS for my research as a student. It is a great feeling to know that my research has received support and recognition from such a strong group of researchers and educators. I am also thankful to have a place where I can present research in a field that I am interested in and a community that shares my interests. As I continue with my PhD this award will mean that I have the support to continue asking even more questions and sharing this passion with the dance and research community.
The Student Research Award program is only possible thanks to the generosity of our 2021 Student Research Fund Supporters.