Introducing Invited Speakers for our 32nd Annual Conference, Limerick, Ireland - Part 2, Dance Education SIG Presentation
We are pleased to introduce in this blog post Imogen Aujla PhD and Michelle Schachtler Dwarika MA, MAS who will be presenting: 'Thriving or Surviving: Supporting dancers through challenges: A conversation'. This is presented as part of our Dance Education Special Interest Group. 
The mental health of dancers has received increasing attention in recent years, but the global pandemic threw this area into sharp relief. The importance of resilience has been referred to frequently in the media, yet the term is rarely defined and numerous misconceptions abound. The aim of this panel presentation is to introduce delegates to the concept of resilience, debunk some of the myths around resilience, and offer some tools to help dancers and educators build resilience in themselves and their students.
We asked Imogen and Michelle a few questions on their presentation and their thoughts on being involved in our upcoming conference:
1. Could you explain what topic your presentation will explore and why this is important for the dance medicine and science field?   
The panel will explore resilience in dance and why it is so relevant to dance training and performance. We will discuss definitions of resilience, debunk some of the myths, and consider ways to enhance resilience from the perspective of both personal qualities and environmental factors.
2. What are the key 'take-home' messages that our conference delegates can be informed of from your presentation?
Resilience is dynamic in nature, changes according to context, and can be developed over time. Importantly, it is not about 'pushing through', working harder for longer, going it alone, or putting a 'brave face' on things. Actually, rest and recovery, the experience and management of intense emotions, and help-seeking behaviours are critical components of resilience. The development of resilience relies on an interaction between the individual and their environment, which can facilitate the development of personal qualities and psychological skills that can be adopted when facing stress and pressure. 
3. What are you most looking forward to about our first-ever hybrid IADMS Annual Conference in Ireland?
Meeting and catching up with colleagues old and new, as well as the opportunity to connect with people around the world who might otherwise not be able to access the conference. 
Full bios for both speakers can be found below.
Imogen Aujla, PhD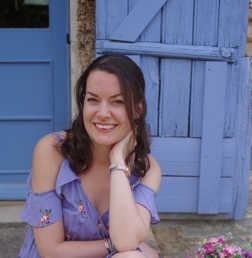 Imogen originally trained as a dancer before specialising in dance science and later dance psychology. She has a PhD in dance psychology, is a qualified life coach, and has undertaken training in mental health awareness, counselling skills, mental health first aid, and research mentoring. Having worked in Higher Education as a Senior Lecturer and Course Leader for over a decade, Imogen is now a freelance researcher, life coach, writer and consultant. She has developed a website dedicated to dance psychology, www.danceinmind.org, which has a range of resources including blogs, articles, worksheets and online psychology courses, that are relevant for anyone involved in dance. Imogen also has a track record of research and publication in the areas of psychological wellbeing, talent development, inclusive dance, and freelance working. She is passionate about the application of psychology to enhance participation, performance and wellbeing in dance. She is a member of the IADMS Mental Health Working Group, is a peer mentor for the mental health charity Mind, and supports students at the School of Ballet Theatre UK through group and individual coaching.
Michelle Schachtler Dwarika, MA MAS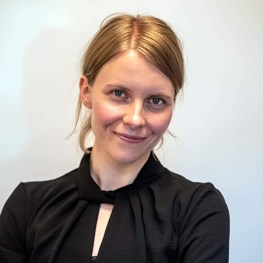 Born in Basel, Switzerland, Michelle has an MA in theatre, arts and sciences from the University in Oslo, Norway and an MAS in Dance Science from the University in Bern, Switzerland. From September 2022 she is going to pursue a Phd in Sport/ Dance psychology at the University of Birmingham in collaboration with Elmhurst Ballet School (UK). Michelle has been mentoring dance students at different institutions, such as the Norwegian National ballet school and Oslo National Academy of the Arts. She has been working as an educator at different educational institutions in and around Oslo, Norway and is a research assistant (since 2020), program coordinator (from 2021-2022) for dance and theatre education and guest lecturer in dance psychology (since 2021 to present) at Oslo National Academy of the Arts. Currently a member of the IADMS dance educator's committee, Michelle is working closely with an international network of dancers and dance educators alike. Her main research interests include autonomy in dance education, resilience and mental health in dance.
'Triving or Surviving: Supporting dancers through challenges: A conversation' will be at 2.45-3.00pm (GMT+1) Friday, October 28, 2022 in the Irish Word Academy - catch them there! 
Check back for more invited speakers' blogs coming soon!