Introducing Invited Speakers for our 32nd Annual Conference, Limerick, Ireland - Part 3, Medical SIG Presentation
We are pleased to introduce Heather Southwick PT MSPT, Roger Wolman MD, Cassandra A Lee MD and Kieran O'Sullivan PhD who will be presenting: 'It takes a team: Comprehensive approach to knee injury', as part of our Medical Special Interest Group.
This session features a multidisciplinary panel and demonstrates the importance of varied professional input while treating a dancer.  It will be case-based, moving from time of initial presentation of injury, tracking through the potential need for surgery, and ending with discussion about evidence-based injury prevention techniques via biomechanical intervention and training-error correction.  Each panelist will speak about how he or she would approach the dancer at the time point of professional engagement with a limited number of high-yield slides (if appropriate), but the panel will also emphasize how to communicate with one another during "hand-off" transitions in care and the importance of working collaboratively to optimize performance outcomes.
Full bios for all speakers can be found below:  
Heather Southwick PT, MSPT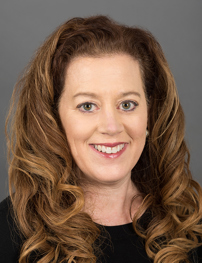 Heather Southwick is a physical therapist specializing in performing arts medicine at The Micheli Center for Injury Prevention, Boston Children's Hospital at The Skating Club of Boston. She was the Director of Physical Therapy for Boston Ballet, managing health and wellness programs for the company and building partnerships among area healthcare providers for over 10 years.  From 1996-2011, Heather was a staff physical therapist at Boston Children's Hospital, working in pediatric sports and dance medicine, along with providing contracted services for the company and students of Boston Ballet. Her bachelor's degrees from Mount Holyoke College are in dance and psychology, and she studied at the Laban Institute for Dance in London before graduate study at Simmons College.  
Heather has worked on the screening and injury surveillance projects for Dance/USA's Task Force on Dancer Health since 2005.  Representing the Task Force, she co-wrote several papers regarding the safe return to dance during the COVID-19 pandemic.  Her recent publications include chapters in Performing Arts Medicine and Preventing Injuries in the Young Dancer, as well as articles in the Journal of Dance Medicine and Science.
Roger Wolman MD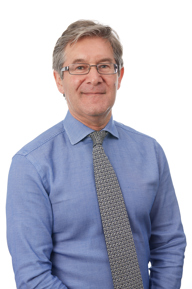 Roger Wolman is a Consultant in Rheumatology and SEM and a founding partner of the UK National Institute of Dance Medicine and Science (NIDMS), having been medical advisor to One Dance UK (Dance UK) for over 15 years. He set up the first NHS/NIDMS Dance Medicine clinic at London's Royal National Orthopaedic Hospital in 2011, which moved to the Royal London Hospital/QMUL in 2020 from where he now works as Reader in the Department of Sport and Exercise Medicine. His clinical work includes treating dancers with injuries and associated medical problems. He is also involved with running a Hypermobility clinic in central London and as well as running clinics in metabolic bone disease and Rheumatology. His research interests include bone health, vitamin D and Relative Energy Deficiency in Sport and Dance (RED-S and RED-D) and has published over 80 papers in Peer-reviewed journals. He was awarded the One Dance UK Jane Attenborough Award for outstanding contribution to Dance for 2019, in 2020 was appointed honorary Professor at University of Wolverhampton and in 2021 awarded an honorary Fellowship by Trinity Laban for his contribution to Dance Medicine.
Cassandra A Lee MD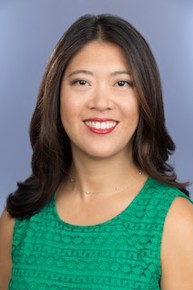 Dr. Cassandra A. Lee is Professor and Chief of the Sports Medicine Service in the Department of Orthopaedic Surgery at the University of California Davis Health System. Dr. Lee currently serves as team physician for collegiate and professional teams including the University of California at Davis Aggies and the Sacramento Republic FC.
Dr. Lee earned her Bachelor of Arts degree with Summa Cum Laude distinction and Doctor of Medicine degree at Boston University. She completed her residency training at Wake Forest University and sports medicine fellowship at Washington University in St. Louis, serving as team physician for the Washington University Bears, St. Louis Rams, and St. Louis Blues. 
Dr. Lee was a Lars Petersen Travelling Fellow and AOSSM/APKASS Traveling Fellow. Her clinical interests are in sports related shoulder and knee injuries with an emphasis on joint preservation of the knee. Her research interests are in ligament engineering and management and modulation of post-traumatic osteoarthritis, currently funded by an NIH R01 and DOD grants. She is dedicated to resident and peer education, having served on the AAOS Basic Science Subcommittee, Sports Medicine/Arthroscopy Program Committee, the AOSSM Enduring Education and Self-Assessment Committees, and the ABOS Sports Medicine Subspecialty Examination Blueprint committee. 
Outside of work, Dr. Lee spends time with her dogs exploring everything northern California has to offer – trails, beaches, mountains, forests, as well as perfecting her culinary and baking skills.
Kieran O'Sullivan PhD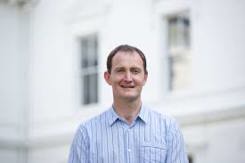 Kieran graduated from University College Dublin in 1999. In 2004 he completed an MSc in Manipulative Therapy at Curtin University of Technology, Perth, Western Australia. In 2008 he was awarded specialist member status by the Irish Society of Chartered Physiotherapists. He joined the University of Limerick in 2005. His research interests are musculoskeletal pain and injury, low back pain in particular. He completed his PhD on low back pain in 2012, funded by the Health Research Board. From 2016-2019, he moved to Qatar to head up a spinal pain centre at Aspetar Orthopaedic and Sports Medicine Hospital, a FIFA- and IOC-accredited centre. He returned to UL in 2019. He is currently involved in several research projects relating to musculoskeletal pain, nationally and internationally.       
'It takes a team: Comprehensive approach to knee injury' will be at 8:00-8:45am (GMT+1) Friday, October 28, 2022 Barrington Suite, Castletroy Park Hotel - not to be missed! 
Check back for more invited speakers' blogs coming soon!