Introducing Invited Speakers for our 32nd Annual Conference, Limerick, Ireland - Part 4, Dance for Health SIG Presentation
We are pleased to introduce Åsa N. Åström BS and Sara Houston PhD who will be presenting: 'Dance -a life line'. This is presented as part of our Dance for Health Special Interest Group. 
This practical workshop focuses on what dance's role can be when engaging with people who have gone through forced migration. With this challenging area of socially engaged dance practice in mind, the workshop explores how dancing together might be a vehicle for building trust and togetherness. With different case studies from Europe and Africa used as a springboard for exploration, be prepared to move, think and discuss as we explore this area of Dance for Health.
We asked the speakers some questions relating to their involvement in this year's conference:
1. Could you explain what topic your presentation will explore and why this is important for the dance medicine and science field?     
This presentation will focus on the importance of creating a welcoming and safe atmosphere in using dance as a common ground for meetings and to be present. When working with refugees this becomes even more important as does reducing stress and re-claiming your presence.
2. What are the key 'take-home' messages that our conference delegates can be informed of from your presentation?  
We hope that you will get a sense of what it is to use dance, in meeting people with trauma from leaving your home country. We hope to share knowledge and to bring bodily awareness together. We will share knowledge and bring bodily awareness together in this presentation.  
3. What are you most looking forward to about our first-ever hybrid IADMS Annual Conference in Ireland?  
We are looking forward to listen, to meet and to discuss our field with the IADMS dance community. To inspire each other with the knowledge from dance medicine, dance science and dance practitioners.
Full bios for all speakers can be found below: 
Åsa N. Åström BS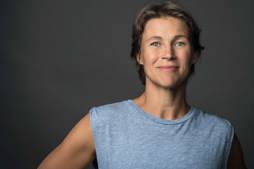 Åsa N. Åström is a former dancer with an extensive career within contemporary dance in Sweden, France and Germany. She has been working with big dance companies as well as freelancing with different choreographers, and in different styles of dance. She is now working as the head of Dance Health and Community dance at Ballet academy in Stockholm, Sweden. Teaching Dance for Parkinsons both live and digital, Dance for people suffering from stroke, cultural integration, women suffering from trafficking, young people with Alzheimer and community dance at the Balettakademien in Stockholm.  
Åsa is organizing Dance for Parkinsons network in Sweden, a network between five cities and organizations in Sweden. Åsa is currently involved in a number of projects in the field of health and dance, which is breaking new grounds in the healthcare world as in the dance world. She is a member of the Dance for Health committee at IADMS.
Sara Houston PhD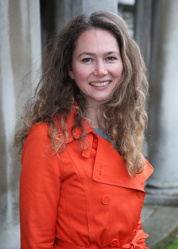 Sara Houston is Professor of Dance and Community Engagement at the University of Roehampton, UK. Her prize-winning research is in Dance and Parkinson's, having worked extensively with dance artists and arts organisations around the world, and particularly with English National Ballet as lead researcher, and currently with Hong Kong Academy of Performing Arts and the Jockey Club Dance Well project as a consultant. Her book Dancing with Parkinson's was published in 2019 by Intellect Books. Sara's work focuses on marginalised communities and people. These have included those who have gone through forced migration and she has contributed to the Moving Bodies Moving Borders Creative Europe project book on this subject following her collaboration with the AHRC Social Choreography Network and with Ndam se Na in Chad. 
'Dance -a life line' will be at 11:15am-12:00pm (GMT+1) Sunday, October 30, 2022 in the Irish World Academy, Theatre 1 - catch them there! 
Check back for more invited speakers' blogs coming soon!