New IADMS Honorary Members and Featured Dancers
At our 32nd Annual Conference held in October 2022 in Limerick, Ireland, we were delighted to welcome two new honorary members and two featured dancers; all four of whom are world leaders in Irish Dance. Read more about each of them below.
Honorary Members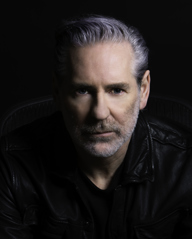 Brendan Galway (Breandán de Gallaí) is a dancer, choreographer and dance academic. He toured with Riverdance from 1994 to 2003 as a principal dancer. He was Dance Director for the company from 2007 to 2013. Breandán has an MA in Ethnochoreology and completed a performance-based doctorate in 2013, the first of its kind in the world. He has held the positions of Course Director of the Arts Practice PhD programme and the MA Irish Dance Performance at the University of Limerick. He is currently Course Director of the BA and MA in Irish Dance Performance at the university. As a dance scholar Breandán's interest lies in the contemporisation of Irish dance, but he continues to dance and create new works as well as regularly presenting TV programmes for Irish networks.
"The physical, emotional, and mental challenges associated with being a dance-artist cannot be understated. Having been struck down with several injuries as I took over the role of principal dancer with Riverdance – a life-long dream – the medical expertise I was exposed to was unparalleled. We owe a great debt of gratitude to IADMS as they continue to empower those who care for us – teachers, clinicians, researchers. IADMS as a scholarly and research collective, through excellence in research and its dissemination, ensure that dancers have the tools to thrive throughout their careers, and that these careers can be extended well past the current retirement."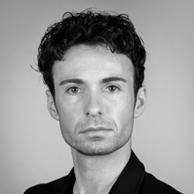 Dubliner Padraic Moyles is currently executive producer and associate director of Riverdance. He was a principal dancer for many years, performing in over 5,500 Riverdance shows around the globe and completing a 25-year association with the company. Padraic supports research with dancers, with the latest presented by the research team at the IADMS conference. He supports the implementation of best practice for the dancers in the companies he is responsible for.  
Featured Dancers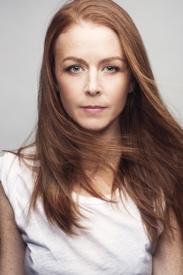 Dancer and choreographer, Jean Butler, is a leading figure in the world of contemporary Irish dance performance – an Irish dance champion. Butler choreographed and starred in the original Irish dance productions, Riverdance and Dancing on Dangerous Ground.  In 2018 she founded Our Steps, a not- for-profit organization committed to expanding the way we think about history, practice and performance of Irish dance. Partnering with the Jerome Robbins Dance Division of the New York Public Library, Our Steps inaugural project, Our Steps, Our Story: An Irish Dance Legacy Archive, initiated the first living Irish dance archive to date. She is the recipient of many prestigious awards and honours.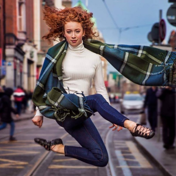 Best known as a Principal dancer in the internationally celebrated dance show 'Riverdance' Amy-Mae Dolan has toured the World for the last 5 years performing to audiences as big as 80,000. Amy-Mae has appeared on TV across the world and is also immersed in fitness, training, nutrition, and wellbeing for dancers. Amy-Mae has a passion for inspiring the next generation of Irish dancers and performers and uses her social media platforms to give her followers an insight into what it's like as a professional Irish dancer. She provides useful tips and words of wisdom that have helped her on her journey to success as well as workout videos and technique challenges for dancers. The young Irish dance generation globally look up to her as a role model to turn to for support, inspiration, encouragement and advice.